This blog was written by Garry Donaghy, Next Stop Canada client.
If you are about to immigrate to Canada (or have already arrived here), finding a job will be near the top of your to-do list!
I landed in Toronto 4-months ago and was fortunate to get a good job offer and start working this month. So, as a recent newcomer, I thought I could share some tips from what worked for me, both before and after my move.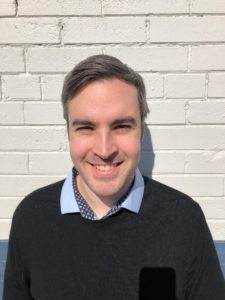 Depending on your route to Canada, you will be eligible for assistance from organisations funded by Immigration Refugees and Citizenship Canada (IRCC) (IRCC Pre-arrival Services). These are called pre-arrival services. I checked out each available organisation and connected with several for the following reasons:
1) I wanted advice from professionals/experts about making an action plan for what to do before/after landing.
2) I wanted to connect with people in Canada, working in my field (this is known as pre-arrival mentoring).
3) I wanted advice/workshops to help adapt my resume to the Canadian style.
In this way, I had a good idea of what I should work on before and after I landed, with links and contact info of several newcomer organisations that I would use upon arrival. I also got connected with 2 pre-arrival mentors, who interacted with me over LinkedIn and by phone doing informational interviews.
Since I had planned to live in/around Toronto, I started researching potential workplaces in the region. I polished up my LinkedIn profile and started asking my connections to introduce me to anyone they may know who was already here in Canada. I was able to connect with 1-2 people in this way and took the opportunity to ask questions about their industry, through informational interviews.
These steps all helped me feel better-informed and ready to make the journey to Canada.
For me, organisation and structure were key; I treated looking for a job, as a job!
From a practical point-of-view, I recommend setting aside space where you can focus on your "work". Time-management is also key; once you have woken up (in the morning!), get dressed and get on with it. But make sure to take lunch/tea/coffee/walk-the-dog breaks to give your brain a rest. And come 4 or 5 o'clock shut down your computer so you can enjoy your evening in Canada!
To improve the chances of success in your search, next think about what roles you are applying for, and where you are applying – do the requirements match your skills & experience? Are you sure?
Next, consider how you are applying.
Q1) Is your resume Canadian standard? If not, make it so. If you took advantage of pre-arrival services, excellent! If not, you can find templates and examples of Canadian-style resumes online.
Q2) Do you use the same resume for each position? If yes, stop! It's ok to have a "master resume", which details every position or past work experience/education you have, but when you apply for a job, be specific and targeted. Copy specific sections from your master resume into a tailored resume for each application. Make sure your resume highlights the key skills or experience you have that will make the hiring manager see you as a winner.
Q3) Do you have a cover letter attached? If no, make one! This is another chance to talk about yourself and why you are a good fit for the position. The resume is for facts. The cover letter is a chance to write about yourself and add something more human. Don't miss that opportunity to reinforce your application!
Lastly – in order not to lose track, keep a record of your applications (a simple spreadsheet in Excel or Google Docs will do the trick), and keep it up-to-date.
Once you start having interviews, typically if you don't hear from a company or HR manager after 2 weeks, it is okay to get in touch again. Make sure you keep your name in the mix by reaching out to the interviewer or the hiring manager to stay updated on your status.