This blog was written by Next Stop Canada Content Specialist Jaskaran Gill on May 1, 2020.
We are living in very uncertain times. Many people are finding it difficult to make short term decisions about their future, let alone those to be made months down the line. As a soon-to-be newcomer to Canada, you're probably at home thinking about what you should do moving forward. You got your Confirmation of Permanent Residence (COPR) document, and the issue date on your visa will be expiring soon. You're wondering if you should do what many are doing and reach out to Immigration, Refugees and Citizenship Canada (IRCC) to extend this visa or take the risk of doing a soft landing to finalize your permanent residence in Canada. This is not an easy decision to make, and determining how you should proceed requires a lot of thought and reflection. We want your decision to be informed, so keep reading on for some things to consider before you make your choice.
1. Health and Safety
Compared to some of the hardest-hit countries, Canada has a lower number of COVID-19 cases. However, this does not mean we aren't dealing with difficulties. Not only can travelling to Canada put people in this country at risk, but also yourself. If you are safely quarantined in your home country, it may be a good idea to remain so. Extending your visa may require resubmitting your medicals and providing IRCC with an updated police reference check, but the cost of this is minuscule compared to the costs to your health if you are ever infected by COVID-19.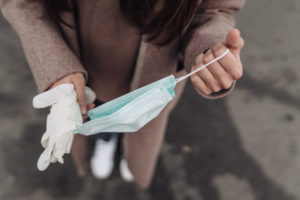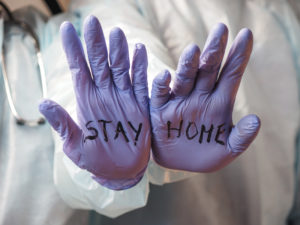 2. Mandatory Government-Mandated Quarantine
Under the Government of Canada's Emergency Order under the Quarantine Act, any traveller arriving from outside the country will need to confirm that they have a suitable place to isolate or quarantine, where they will have access to basic necessities, such as food and medication. This is a mandatory order. Failure to comply will result in a fine or imprisonment. If you do not have a place to self-isolate or quarantine, the Chief Public Health Officer of Canada has designated locations to do so.
3. Funds
If you do choose to do a soft landing, you won't want to leave Canada until you receive your PR card. A PR card will guarantee you will be admitted back into the country. Current processing times for a PR card is 13 days. However, this could be longer. So what does that mean for COPR holders thinking about making a soft landing? It means that if you do decide to travel to Canada, it is crucial that you are financially prepared to extend your stay in case the processing times are longer than usual.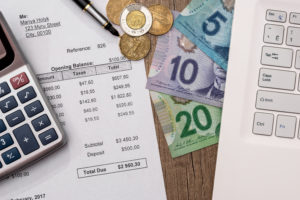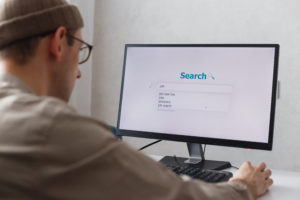 4. Employment Prospects in Canada
Some immigrants who decide to do a soft landing may end up staying in Canada longer than they anticipated. Whatever the reason, it is important to know about the current job market in Canada before travelling. Many companies and organizations have either laid workers off or mandated a "work from home" order. This being said, there has been a hiring freeze across various industries, leaving limited options for employment. However, this is not to say your job search would be impossible. Some institutions are considered "essential" and continue to hire en masse. But before taking on any job, you will want to consider the risks to your health and safety and learn about options available to you. Registering for pre-arrival employment programs before doing a soft-landing can help you.
There is no way to determine when the spread of COVID-19 will come to a halt. Prime Minister Justin Trudeau mentioned in a press conference that "normality as it was before will not come back full-on until we get a vaccine for this… That will be a very long way off." It could be months before this happens. It may sound like a good idea to do a soft landing, but it's crucial you take your time to think about this before making an impulsive decision. Remember, there are many people like you in a similar situation, and that you're not alone in your uncertainty. Let's hope we get through this swiftly and look to better days ahead.