Immigration is a wave of change that gives you an opportunity to transition your career too. Many immigrants, however, find themselves at a crossroads when deciding whether to continue their career paths or join new ones altogether.
Before you move or as soon as you arrive in Canada, career and employment experts advise that you look at options, weigh them and decide, with a little haste, whether you want to continue with your profession or start something new. This will help in finding meaningful employment in Canada.
Many of you are coming to Canada with a wealth of experience in your fields, and that's a plus for you. It has many advantages, especially if you choose to continue working within the same field in Canada – you have a deep understanding of your area of expertise, which is a solid foundation for you to transition your career in the Canadian Job Market.
Bridging your experience and knowledge
Akinmade, a government-sponsored refugee from Nigeria, knew right away that he wanted to continue in his field of work. Arriving with 12 years of graphic design and advertising experience, Akinmade wanted to study user experience (UX) design at a private school but couldn't afford the $13,000 tuition fees, so he opted for the $3,000 ten-week certification course instead. He later discovered and enrolled in MNLCT's media and communications bridging Program, BEMC, which he completed in 2020.
Like Akinmade, if you choose to continue within your field, consider taking a bridging program for easier integration into the Canadian job market. Bridging programs are designed to support internationally trained professionals like you to find meaningful employment in the local job market. Such programs offer newcomers an opportunity to bridge the gap between their existing skills and experience and the requirements of the Canadian work culture.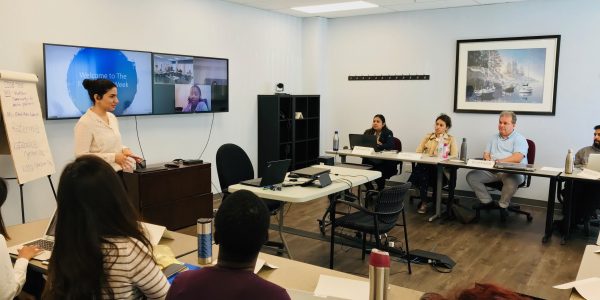 Industry focused programs
If you are in Ontario or planning to move to the province, Mennonite New Life Centre of Toronto (MNLCT) offers four bridging programs that might interest you.
If one of these programs interests you, please visit our website for details on eligibility and more.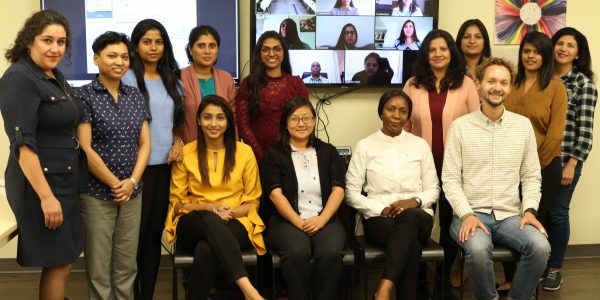 Various programs to support you
We understand that times of transition can be stressful, and things can take longer and perhaps be more complicated than you expected. Consider seeking support to help you reach your goals.
After completing  Bridge to Registration and Employment in Mental Health (BREM), Uma Viswanathan found meaningful employment in her field.
"I was immediately hired as a First Call Care Counsellor at Homewood Health. I am happy to be working as a part of the Client Service Team providing counselling under the Wellness Together Canada Project."
At MNLCT, there are other ways we can help you make your settlement a whole lot smoother.
We offer free High-level LINC classes for adult newcomers who want to improve their English.
If you are looking for a job and trying to navigate the Canadian job market, we offer free one-on-one and group Employment Readiness workshops. We also have a special She-Covery to help women from unemployment and underemployment in the job market.
Our HOPES program helps newcomers prepare for employment success. Our Centre is ready to help you with general settlement and Mental Health support. To find our eligibility and details,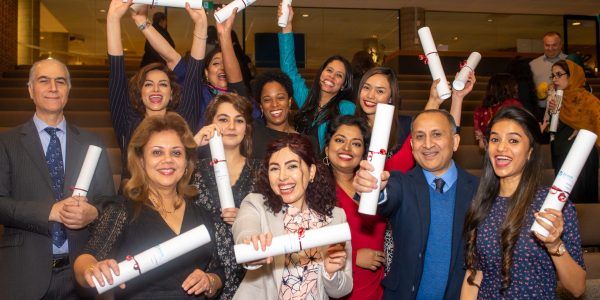 MNLCT is a community-based settlement agency, a place of welcome, friendship and community, where newcomers and neighbours gather to support each other, learn from each other, and take action together for a more just and compassionate society.