This blog was written by Laura Dantsis, Career & Training Counsellor at the Centre for Education & Training.
For Internationally Trained Individuals arriving to Canada, two of the main barriers to finding employment are not having "Canadian experience" or the lack of Canadian education and accreditation.
At the Centre for Education and Training (TCET), it is our mission to empower and support Internationally Trained Individuals, from both regulated and non-regulated backgrounds, to quickly re-enter the Canadian labour market.  Our Career and Training Counsellors in the Foreign Credential Recognition (FCR) Loans Program specialize in finding the right financial support, as well as career and educational program information.
We hear it almost daily from our clients, "I'm a Doctor back home but I'm working at Amazon because I need a survival job." It is frustrating, discouraging and stressful to feel like you have come so far in your education or career only to have pushed the reset button, and told to start from the beginning.
Our program is unique in that it provides both free one-on-one career counselling, as well as a loan to complete the training you require to succeed in your career.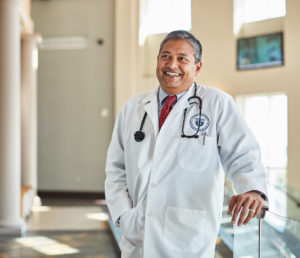 When Charanjeet arrived from India with his wife, he knew that becoming a Dentist in Canada would require time and money; "I was a little worried about finances required for future exams" said Charanjeet. With the support of a Counsellor, Charanjeet was able to secure the funds he needed and is now a student at the University Of Toronto, Doctor of Dental Surgery program; "my loan got approved and I was able to support myself and my family during my extended examination period. I would definitely recommend this program to anybody who is eligible and is in need like I was."
TCET offers low interest microloans of up to $15,000 through the FCR Loans Program to individuals who have:
Completed any education outside of Canada/have relevant Skilled Trades work experience
Permanent Resident, Canadian Citizen or Convention Refugee status
An interest in working in your previous area of employment or an alternative career
The educational loan can be used towards expenses related to your accelerating your career in Canada:
Living and travel expenses
Short-term bridging programs/ courses
Books/materials
Accreditation and
Association and examination fees
The settlement process can be extremely overwhelming especially when trying to secure a stable job that matches your skills, education and experience. Sometimes the hardest part is not knowing where or how to begin the process of job searching.
Working with a Career and Training Counsellor can help you by:
Assisting you in the job search process, recommending efficient job search strategies and creating a realistic action plan
Supporting you in creating a strong resume, cover and LinkedIn profile which highlight your strengths
Practicing your interview skills and giving you the confidence to showcase your abilities at your next interview
Giving you tips on Networking, Canadian Labour market information, Life Skills and job retention
For more information on the Foreign Credential Recognition Loans Program offered through The Centre for Education and Training, contact us at [email protected]