Imagine you're about to immigrate to a new country. Now imagine you don't know anyone there, you're not guaranteed a job before landing, you haven't secured a place to live, and the environment is entirely different than what you're used to. You may have feelings of excitement, but you'd also be pretty nervous. That's what newcomer Rakshak experienced in his home country while preparing to make this brave but challenging journey to Canada.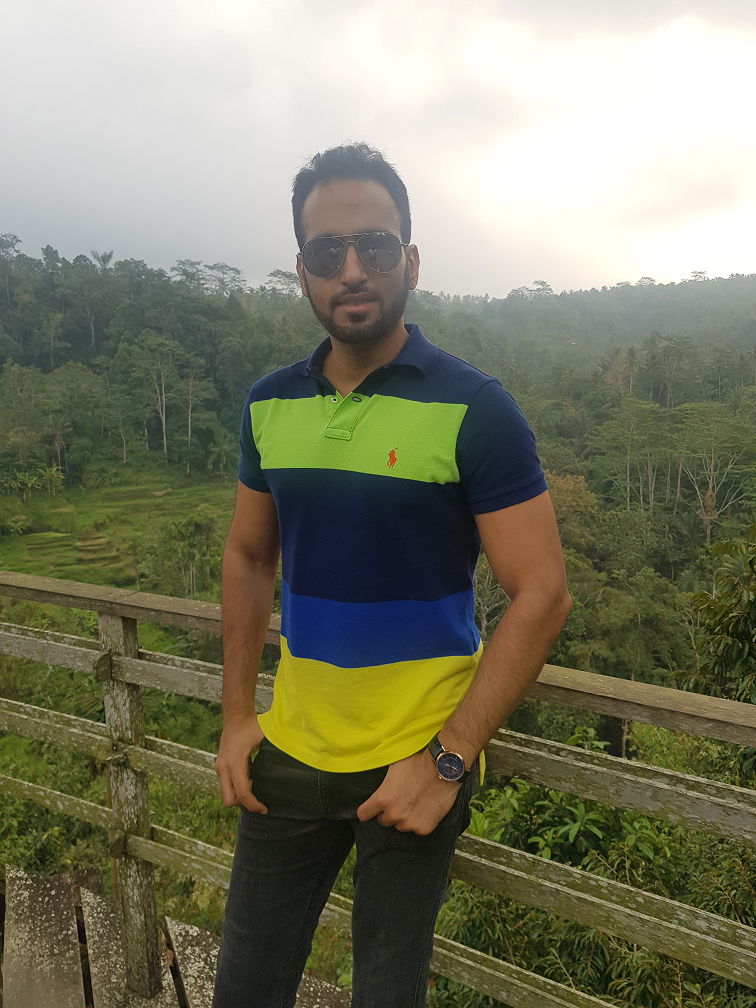 Rakshak spent countless hours online trying to find relevant, and more importantly, reliable information to help him prepare for life in Canada. Instead, he came across contradictory and sometimes misleading information that made it confusing to trust the sources he was reading. That was until he received an unexpected letter from Immigration, Refugees and Citizenship Canada (IRCC) inviting him to register for pre-arrival services. There were many programs offered by various organizations across the country, but the one that stood out to him was YMCA of Greater Toronto's Next Stop Canada program. The variety of online services promised, would enable him to learn more about life in Canada in an engaging way. Taking a proactive approach he quickly registered, not knowing what to expect.
Shortly after registering, Rakshak got a warm welcome from an Information and Referral Specialist (IRS) via email. The IRS also requested information about his professional background, current occupation, and future career plans once in Canada. Based on the information he provided, Rakshak received a personalized settlement plan. It included links to programs and services in Canada regarding various aspects of life in Canada, including employment, health care, finances, and community services. After going through it, he felt more confident about his move to Canada, knowing there were many resources to help him before and after landing in the country.
Rakshak especially enjoyed Next Stop Canada's live webinars, which are conducted weekly in real-time for dozens of immigrants across the world. He says he found the content to be "very rich and appropriate," presented by knowledgeable facilitators, who "would happily answer any of [his] questions." It helped him better "understand Canadian culture and the norms of working and living." He was also able to revisit the webinars at a later date, as the recorded versions were conveniently available on the Next Stop Canada platform.
Rakshak felt more confident about making the big move to Canada, but there were still a few doubts running through his mind, especially about finding a job after arrival. His anxiety slowly lifted after Next Stop Canada scheduled appointments for him with the YMCA's Newcomer Information Centre (NIC) and ACCES Employment. With these connections made, Rakshak was ready to hit the ground running. When asked about the bridge from pre-arrival to post-arrival services, Rakshak says, "all this saved me a lot of time, and right after arriving here, I had some sense of direction."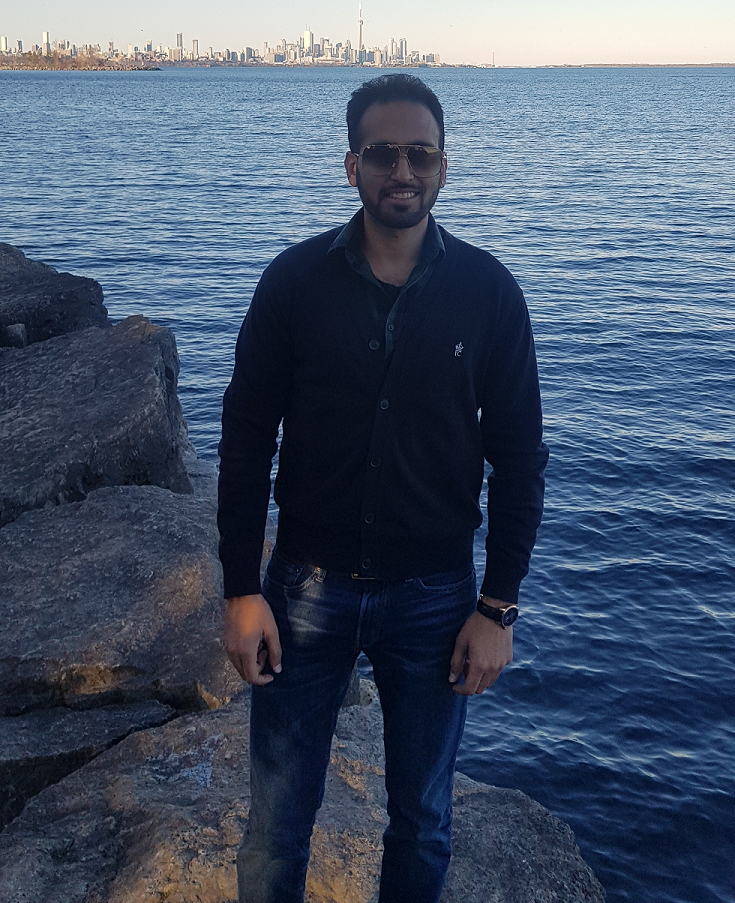 Two months after landing, Rakshak successfully landed a job as a sales associate with one of Canada's leading telecommunications companies. On a day-to-day basis, he helps small businesses increase their efficiency and reduce overheads. Although driven and determined, Rakshak chooses to take his settlement journey one day at a time, careful not to put too much pressure on himself to achieve goals by a specific timeframe. His advice to other newcomers? "Prepare a list of short term goals and keep accomplishing them — no need to stress about the long-term aspirations in the beginning days. Instead, go easy and absorb what the city has to offer. Approach every situation with an open mind, and I'm sure you'll do well in life here." It's a good outlook to have and one that many people, not just newcomers, should have to lead a balanced and happy life in Canada.