This blog was written by Pia Johnson, Monitor of Online Community & Social Media at SOPA.
Registering for pre-arrival services is a fantastic way to prepare for your settlement and to find employment in Canada. You can enroll in online courses, receive one-on-one counselling, and access important resources. With all the information and guidance that is available, here are a few things to keep in mind to get the most out of your preparation: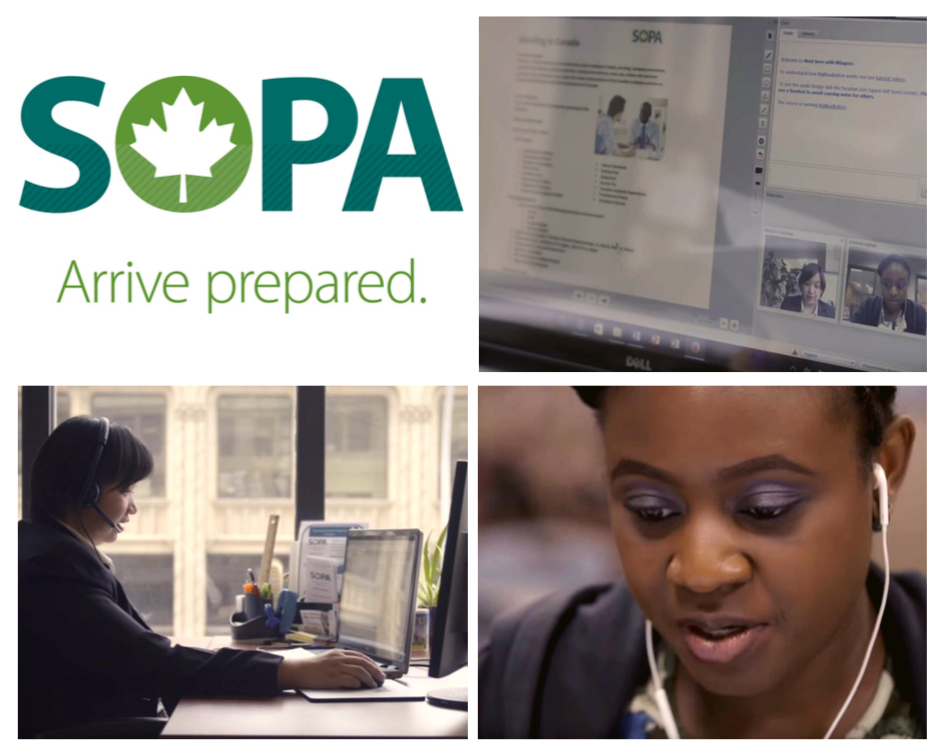 Research the Canadian job market in your destination province
Understanding the job market in your province is most essential when starting your job process. Canada is a BIG country and the region where you are moving will have unique aspects to consider when it comes to industry, professional regulations and job search strategies.  You need to be able to research your occupation, identify and tap into both the advertised and unadvertised (hidden) job market, and find out what employers value most in the province where you will live.
Learn how to market yourself
In many cultures, self-promotion is a very uncomfortable thing to do, but showing confidence in your skills and abilities is an integral part of job searching. Identify your most marketable skills and learn how to best present your accomplishments to employers during the recruitment process.
Plan how to adapt to the Canadian Workplace
Be aware that there will be differences in communication styles and cultural norms in every workplace. Knowing and managing expectations will help you adjust faster and easier in your new place of work.
Familiarize yourself with labour standards and taxes
It's very important that you are aware of your rights as a worker in Canada even before your arrival. The same is true for taxes, contributions and deductions that will come off your pay cheque. Learning about the practical aspects of working in Canada will empower your decisions when it comes to the finer details of the job offer, salary, benefits, vacation time, etc.
Connect with your local settlement agency
Once you arrive in Canada, making an appointment with the local settlement agencies can be a game changer. They offer on-the-ground support in your local community and offer a wide variety of additional services and programs, free of charge, to help create new social connections and achieve success in Canada.
Settlement Online Pre-arrival (SOPA) is an IRCC funded program that delivers free pre-arrival support services. SOPA is delivered by 6 partner organizations across Canada. Services include: information sessions, one-on-one employment counselling, and online courses on job search strategies, communication skills, and workplace culture. For more information, please visit arriveprepared.ca.