In Canada, primary (elementary) and secondary education are managed by each province or territory. Attendance is mandatory for children to receive an education. School is normally from Monday to Friday. However, schools close on public (statutory) holidays. There are also several holiday breaks during the year. Many schools have settlement workers to help children and parents who are new to Canada. Ask your school about this if you're interested.
The Settlement Worker In School (SWIS) provides information and support to newcomer students and their families so that they can fully understand and access the school system, community resources, and settlement services. This can often help significantly with transitioning into the education system.
To be referred to a SWIS worker, you can contact your local school. They will forward and collect informed consent from the parent/guardian of the student, or from the student if they are 16 years of age or older, and relay this consent form to the appropriate settlement agency. Consent forms will be available at the time of registration and will be made available to families and students as needed.
Here are just a few benefits of the SWIS/MSEP program for newcomer parents and students:
Knowledge about the School System
Open lines of communication
Involvement in school activities
One-stop referral to settlement services
There are various types of schools available. Most children go to public schools, which are free.
You can enroll your children in either an English or French school based on your location.
You can enroll your child in a school that offers a bilingual immersion program.
There are also private schools, Parents typically pay for these expenses themselves, as they are not commonly funded by the government.
Some provinces and territories have separate Catholic public schools. Some communities also have private religious schools.
In most schools, boys and girls are educated in the same classroom. However, some private schools offer schooling for boys or girls only.
Immunizations/Vaccinations
Before enrolling your child in school, make sure to check with the local school board or Ministry of Education to see if they require vaccinations against common diseases.
Children in Canada typically begin primary school at age 4 and secondary school at 14-15, finishing at 18.
Quebec is a little different. High school starts at age 12 and ends at age 16. Afterward, students attend College known as CEGEP.
The school year starts in late August or early September and finishes in June.
Dixie Bloor Neighbourhood Centre – Our Story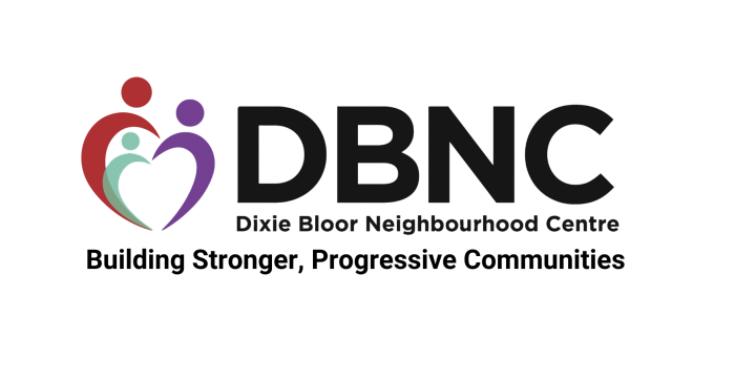 The Dixie Bloor Neighbourhood Drop-In Centre (DBNC), was founded in 1988 by concerned members of the community to enhance the quality of life of those residing in the Dixie Bloor area. Located in the Burnhamthorpe Library building, DBNC has been an institution in the Peel region for our timely and responsive service delivery to newcomers, families, youth, children, seniors, and job seekers. All our programs are free of charge and strive to meet the needs of the community. Staff and volunteers work together to identify and discuss issues and concerns, develop and provide services and programs to meet the needs of the community and promote community participation.
Mission: To enhance quality of life with impactful services and engaging programs that build stronger and progressive communities.
Vision: Build a stronger progressive community
DEI Statement – We uphold and advance principles of diversity, equity and inclusion across the organization – every individual that engages with DBNC feels that their diverse perspectives, experiences and cultures are valued. Safe spaces and opportunities are created for all to voice their thoughts respectfully to learn and develop a deeper understanding of one another.