Finding accommodation in Canada can be tricky. Canada is a beautiful country, and living there can be a great experience. When you are moving to any new area, looking for the right home for you and your companions (if any) can be hard and enjoyable.
There are so many options to explore, and so many landscapes to live in. Where would you want to live? What is right for you? Where do you start looking?
Choosing a Place to Live in Canada
The first step in moving to another country is discovering where you want to find accommodation in Canada. Before starting your search, you might want to ask yourself if you are a country person or a city person, or if you like the coast or if you would be happy living inland. It is just as important to choose the right environment as it is to pick the building you will call home.
Other things to research before you move residences include crime rates, schools, politics, cost of living, and spiritual communities.
If you are moving with children, or you are planning to have children once you move, then the child's interests are essential. One of these interests is education. Therefore, a school in the area is important.
Overview of the Difficulties Faced by Newcomers
Finding rental accommodations as a newcomer is not always easy. Numerous challenges can arise during the process, including language barriers, cultural differences, and financial constraints. Understanding these difficulties is crucial to overcoming them effectively. By acknowledging the unique obstacles, you can approach your housing search with a realistic mindset and make informed decisions.
Understanding Rent Barriers:
Local Rental Market Dynamics
Every rental market has its own unique dynamics. It is important to research and understand the specific dynamics of your new location to navigate the market effectively. Some areas may have a surplus of available rental properties, leading to more competitive pricing. Conversely, others may have limited inventory resulting in higher rents. Understanding these dynamics will help you make informed decisions in your housing search.
Affordability Concerns for Newcomers
Newcomers often face challenges with rental affordability due to income disparities. Your income may not immediately reflect your qualifications or experiences as you settle into a new country. This disparity can make it difficult to find affordable rental options. It is important to assess your budget realistically and explore different neighbourhoods or housing types that align with your financial capabilities.
Factoring some expenses into your budget and being prepared to provide the necessary funds will help you secure your rental.
Security deposits
Safeguard against damages
Upfront payments
First month's rent
There are many ways to find houses or apartments to rent. You can
ask your friends
check the classified ads in:

newspapers
community centres
bulletin boards in shops
check online classified ads

visit rental agency websites
ask for help at an immigrant-serving organization
pay a rental agency to help you find a rental home
visit neighbourhoods and look for "For Rent" signs on houses or buildings
Dixie Bloor Neighbourhood Centre – our story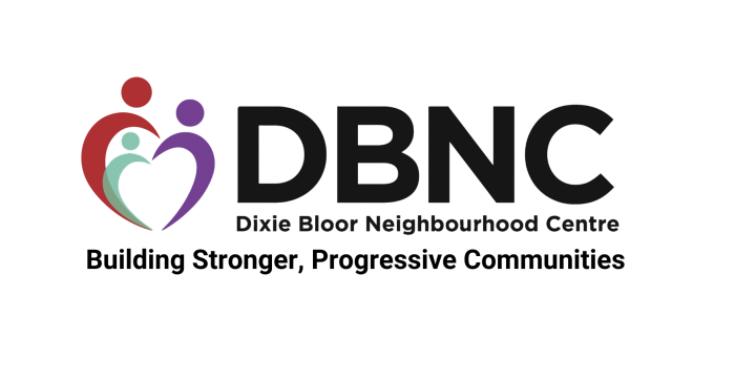 The Dixie Bloor Neighbourhood Drop-In Centre (DBNC), was founded in 1988 by concerned members of the community to enhance the quality of life of those residing in the Dixie Bloor area. Located in the Burnhamthorpe Library building, DBNC has been an institution in the Peel region for our timely and responsive service delivery to newcomers, families, youth, children, seniors, and job seekers. All our programs are free of charge and strive to meet the needs of the community.Staff and volunteers work together to identify and discuss issues and concerns, develop and provide services and programs to meet the needs of the community and promote community participation.
Mission: To enhance quality of life with impactful services and engaging programs that build stronger and progressive communities.
Vision: Build a stronger progressive community
DEI Statement – We uphold and advance principles of diversity, equity and inclusion across the organization – every individual that engages with DBNC feels that their diverse perspectives, experiences and cultures are valued. Safe spaces and opportunities are created for all to voice their thoughts respectfully to learn and develop a deeper understanding of one another.