This blog was written by Sharvari Jois, Manager at Canada InfoNet.
As you prepare to immigrate, you may have come across the information that 80% of jobs are filled by word of mouth, as well as advice about how this makes networking so important as a job search strategy in Canada. What you may not be sure of is how you can start building your professional network before even leaving your home country. Connecting to mentors through a pre-arrival program such as Canada InfoNet can save you a lot of time and energy in the networking process.
Rajan was a project manager in the financial industry in India when he registered with Canada InfoNet, after being approved to immigrate to Canada. He had many apprehensions and questions about his field in his soon-to-be new job market. One of Canada InfoNet's Employment Specialists, Anne, connected with him online to better understand his concerns, and provide relevant information accordingly.  During their initial conversation, Rajan informed her that he had already started researching about his field, but had some specific questions he needed help with.  Anne reassured him that through various components of the online program such as self-paced e-learning modules on job search, sessions on soft skills like customer service, employer-led webinars, and through the one-on-one support from her, Rajan would have answers to most of his questions soon.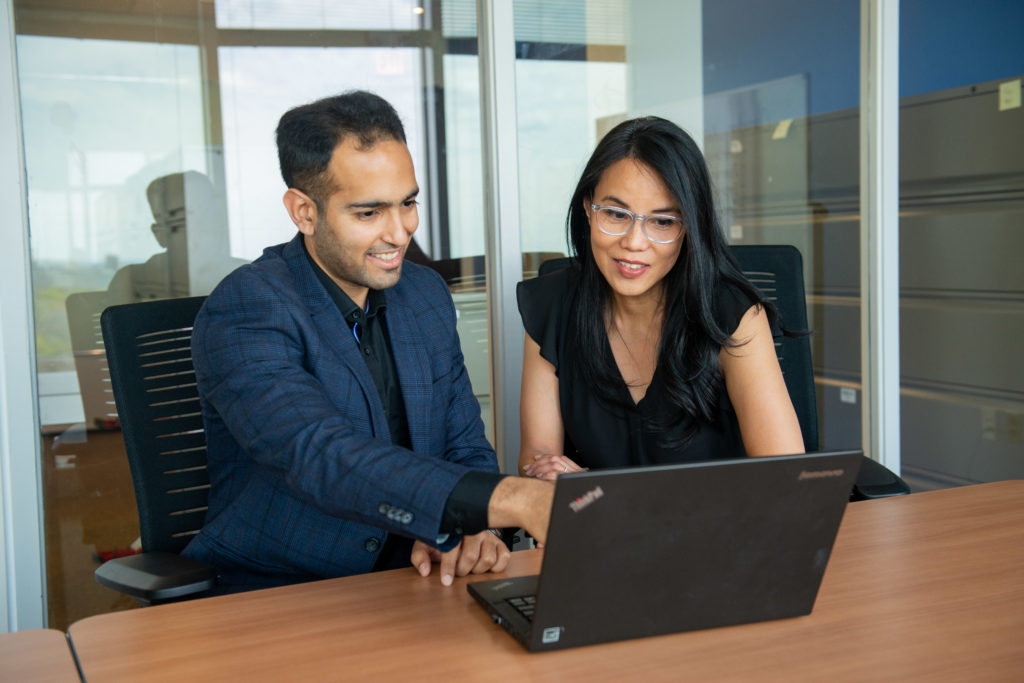 Image via Next Stop Canada
After going through the various program components, when Rajan felt more prepared, Anne also connected him to Nadia, who is a mentor from the Canada InfoNet program. Nadia, who has several years of experience in Project Management in one of the largest banks in Canada, had also immigrated here and could relate to Rajan's apprehensions. Through the 8 week-long guided mentoring interactions on the platform, Nadia was able to increase Rajan's knowledge of the profession and way of doing business in Canada by providing information that helped him to:
Expand his network by connecting with experienced Canadian professionals
Enhance understanding of local industry norms and trends
Make tailored job search strategy specific to the province and industry
Gain industry-specific insights into Canadian workplace culture and trends
Leverage networking opportunities through Information on professional associations
Research has shown that connecting to a mentor increases the chances of finding employment in the same field and position, and improves earning potential for mentees. Rajan's efforts paid off and he found a job as a Project Manager in a financial institution within 4 weeks of arriving in Edmonton. He credits his success to the Canada InfoNet program, his Employment Specialist Anne and his mentor Nadia. Rajan and Nadia continue to stay in touch with each other, and find opportunities to support other immigrating professionals.
Canada InfoNet
Since 2016, the Canada InfoNet online pre-arrival employment support program has supported over 5000 immigrating professionals in various fields including Engineering , Construction, Information Technology, Banking/ Finance, Healthcare, Education and Business. The award-winning online mentoring platform has made over 3000 mentoring matches between immigrating professionals and experienced Canadian professionals and has been an effective way to bridge a critical gap for integration into the Canadian labour market.