This blog was written by Lesley Patten, Manager at BC Construction Association (BCCA).
1. Workers are in high demand!
Construction is the backbone of the Canadian economy. It employs 1.4 million people. The industry is facing a serious workforce shortage as we brace for about 21 per cent of workers retiring over the next decade. Trades and professionals are needed all over Canada with opportunities for career growth.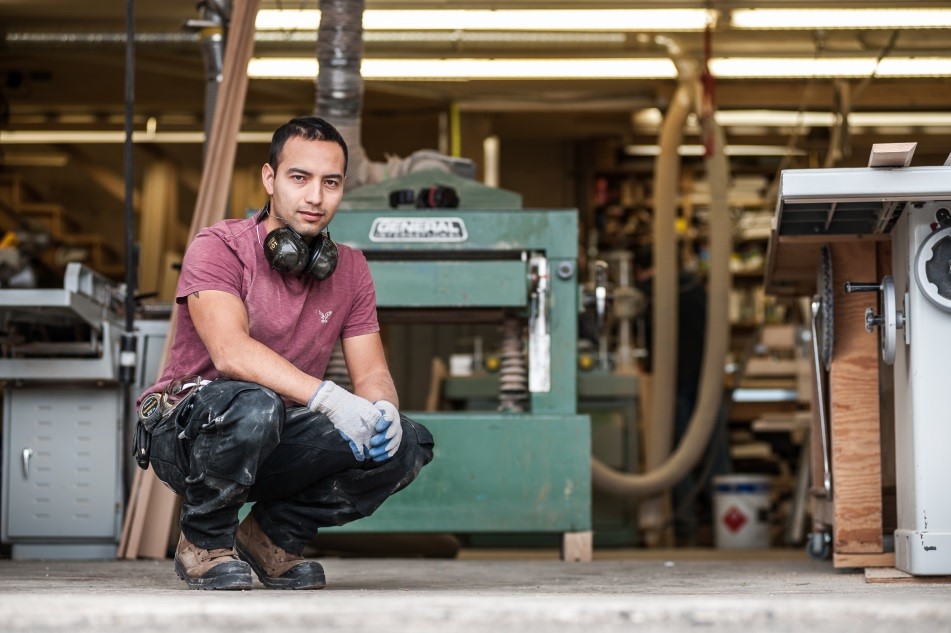 (Past BCCA program client)
2. To get a job in Canada you need to create a practical/technical/targeted resume.
Clearly indicate on your resume just how current/capable your skills/experience is at this moment (not what it 'used to be' but 'what it is'). You may not have Canadian work experience, and the person reviewing your resume may not know all the technical terms, so clearly describe the work you know how to do and the achievements you have made. Our BCCA-IN team is here to help!
3. Be prepared to adapt and adjust to available jobs.
Remember there are fewer jobs for managers at each workplace, and while you may have been a manager before, you may need to prove yourself to an employer before you can work up to management. This may be affected by the licensing requirements of your profession, which leads us to #4.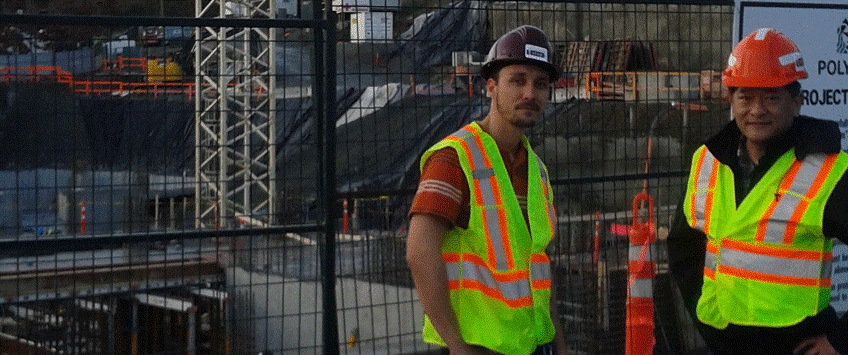 Employment Liaison Specialist Daniel Wang (right)
4. Get to know about how licensing, certifications, designations are required for a career in Canada.
There are many regulatory bodies, certifications and licensing requirements for careers in Canada. Our BCCA-IN team can help you navigate the various organizations and processes to have your education and experience recognized. While doing this work, there are still many technician level careers available. These organizations are also great ways to network within the industry. Networking can help you meet new people and can lead to jobs in the future!
5. Do some research about exactly where in Canada you will land/live/work.
There are construction projects everywhere, but each province, region or town have different projects underway from residential construction to pipelines to hospitals that need different professions. There are benefits to smaller communities too, they need people and can often have a cheaper cost of living.
While many go straight to Vancouver, Toronto or Montreal because there are a lot of people and jobs, the costs can also be higher for rent, commuting, etc.
Integrating Newcomers – Join Canada's Construction Workforce
If you are coming to Canada, are interested in working within the construction sector and have received Permanent Residence approval, a representative from BCCA-IN is available for you!
The BC Construction Association – Integrating Newcomers (BCCA-IN) program, funded by Immigration, Refugees and Citizenship Canada, is one of the pre-arrival services that facilitates the economic and social integration of immigrants approved for entry into Canada. BCCA-IN can support individuals before they arrive in Canada by helping assess their work experience, education and skills, and provide job leads, resume support, information about working in the construction industry as well as settlement advice.