Shae Viswanathan , Associate Director – Settlement Programs, ISSofBC
Volunteering benefits newcomers, especially during the first few years of settling down. It is an excellent way to start building your social connections when you are new and working towards making Canada your new home. You can learn about volunteer opportunities through local immigrant settlement non-profit organizations like the Immigrant Services Society of British Columbia (ISSofBC) or other community organizations and associations that run specialized volunteer programs in your local city or town.
Connects you to the community
It opens the door to get know the local community you are living in. It also immediately opens the door to connect with local Canadians and other new immigrants, such as yourself, to share their personal experiences with you, allowing you to make new friends while also helping you become a part of your community. It gradually enables you to learn more about the many different community resources and services available for you and your family to access more support whenever the need should arise.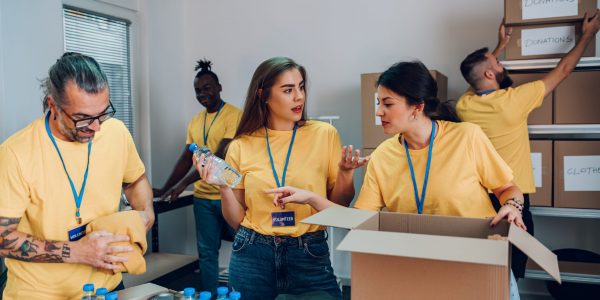 Boosting your employability
Whether you become an active volunteer in your community or with a specialized organization in a specific area or sector, it is a great way to build on your resume, paving the way to possible new employment opportunities.  It is a practical way to use your time while looking for work or biding your time while upgrading your skills and knowledge through further schooling. Or maybe you already have a job, but your current position does not allow for the training you seek to develop additional skills to move into another position or help you work towards a longer-term career goal you desire. Many volunteers can develop new skills through volunteer positions they are willing to commit to for a period of time. This is an excellent way to demonstrate to prospective employers that you are gaining valuable work experience while learning about the Canadian workplace and culture.  Moreover, your volunteer contribution hours may be instrumental in helping you secure future employment. The people you work with can speak about your skills and abilities in your volunteer role and serve as a local reference while job hunting.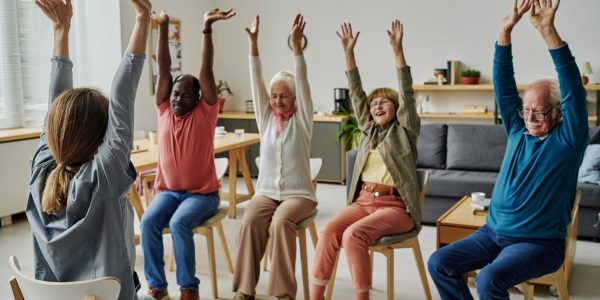 Fulfillment and community building
Lastly, studies have shown that volunteering is good for you and helps to release tension. Helping others in need can be a very satisfying experience for you; while you build your social network, it will surely benefit your mental health and well-being. Many volunteers realize that, while not perfect, their life is a blessing to be celebrated as they volunteer their time and talents to others in their community.
Whether you're a Canadian citizen, a long-term resident, or new to Canada, you can help build a more inclusive community by participating in volunteer programs; ISSofBC's Volunteer Connections program is one example:
Volunteers significantly contribute to our work, helping immigrants and refugees build new lives in Canada and providing many opportunities for dedicated individuals to contribute their time and talents to a wide and interesting variety of activities that support newcomers in their settlement journey.
Check out our ISSOfBC's Volunteers in Action videos to hear about Nelly's and Omar's volunteer experiences.
Since 1972, ISSofBC has provided various support services for immigrants and refugees to help them get settled, find careers and learn all they need to know about starting their new lives in Canada. Through our dedicated staff, volunteers and community partners, we provide settlement, education and employment services for over 20,000 clients annually. Connect with us today at https://issbc.org/