Job fairs are excellent events to begin your job search in Canada. For those of you who are unfamiliar with the concept, a job fair is an event where employers and recruiters give information to prospective employees. Job seekers mainly attend these events to look for employment, either short-term or long-term. Although this may be the case, there are many other benefits to gain from attending a career fair.
Keep this list in mind when you prepare for or attend a job fair:
1. Practice using your Canadian style resume and cover letter.
There are various employment agencies that can assist you in creating a Canadian style resume and cover letter. In fact, you can begin working on these tools even before immigrating by registering for Next Stop Canada. We have an informative video that gives you tips on how to do this. Our Information and Referral Specialist will even refer you to reputable pre-arrival employment programs that can assist you. Once you have your resume and cover letter complete, you can use it at any job fair in Canada.
2. Conduct face-to-face interviews.
Meeting potential employers at a job fair provides an opportunity for a face-to-face interview. This is the best way to show employers that you are qualified for the job. Furthermore, it gives you the chance to tell them everything you want them to know about your employment background. Even if you don't get the job, at least you have practice in conducting an interview. These experiences allow you to reflect on your performance and how you can improve for the next job interview.
3. Develop an understanding of current labour market trends.
When you attend job fairs, you can gather a lot of information about current labour market trends. Who's hiring? What type of positions? What are the skills and experiences they are looking for? And so forth. You may attend the job fair with one career or position in mind, but come out with opportunities. Many newcomers have transferable skills that are suitable for other sectors or opportunities. Keep an open mind when you attend job fairs so that you can learn about opportunities that are suitable for you but you haven't thought of yet.
4. Develop your professional networks.
You never know who you'll come across during your visit to a job fair. The best thing to do is to try and make a good first impression. Employers may remember you for future positions and contact you to fill them. This being said, make sure you look presentable and always bring along your business cards in order for employers to be able to contact you.
5. Learn Canadian etiquette.
The last thing to remember is that job fairs are a great place to observe Canadian etiquette in a professional setting. You may notice certain things are different from your home country. For example, here in Canada, it is a sign of respect to shake hands with anyone new you meet (both male and female). Make note of the differences so you can imitate them for future events.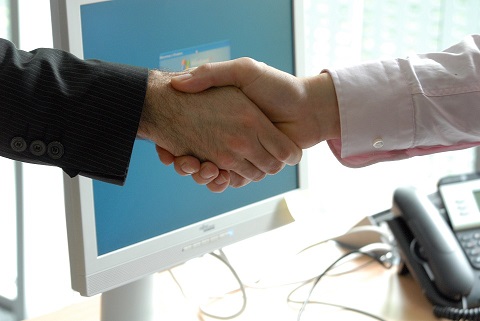 You will have many opportunities to develop and practice these skills. Be sure to connect with settlement and employment services in your city so you can attend these events upon landing. You can also review our monthly Events Calendar for both pre- and post-arrival events across Canada!