This blog was provided by Catherine Wilding, Manager Entrepreneurship Connections at
ACCES Employment
.
Interested in starting a business in Canada? These are challenging times for small business owners but entrepreneurs are resilient and optimistic. If you are new to Canada with a business idea you would like to pursue, here are 3 valuable tips to help you succeed.
When it comes to exploring entrepreneurship, the first thing you need to consider is your own personal readiness to start a business. Consider your own experience and ask these questions:
Have you operated a business before? ​
Do you understand the pros and cons of running your own business vs. traditional employment? ​
Can you work independently? ​
How do you respond to setbacks? ​
Can you promote yourself, can you sell?
If you are reading this article you may have already asked yourself these questions. An entrepreneurship self-assessment is one tool that can help identify if you have the characteristics of an entrepreneur. Business Development Bank of Canada (BDC) offers many tools for entrepreneurs including this questionnaire to assess your entrepreneurial potential:
https://www.bdc.ca/en/articles-tools/entrepreneur-toolkit/business-assessments/self-assessment-test-your-entrepreneurial-potential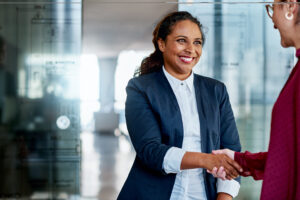 Once you have determined your readiness to start a business, you must test your idea.
Is there a market for your idea or product? Will your product or service have a wide appeal to many potential customers in the marketplace? To help you assess, consider these questions:
Does your product or service solve a problem?
Is there a product or service like yours? Who are your competitors?
What trends affect your market?
Are you able to sell online and in person?
Experts recommend assessing your product's viability and testing your market by speaking with family and friends and asking for their honest feedback. The use of a lean model canvas can help determine if you have a viable business idea to move ahead with. There are many free templates online that can guide you through this essential process, here is an example: https://www.strategyzer.com/canvas/business-model-canvas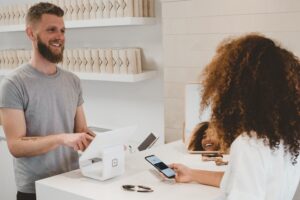 Create a Business Plan and Follow Your Plan
Once you have determined your personal readiness to be an entrepreneur and the viability of your business idea, you need to plan your business. A business plan is a roadmap of your business goals and how you plan to achieve them. The plan contains the answers to the critical questions of "who, what, where, why and how," which you asked in the lean model canvas process. A business plan details the viability of your idea and provides a clear vision and focus with actionable steps and timelines. ​Studies have shown that a business plan significantly increases the chance of business success and reduces risk. ​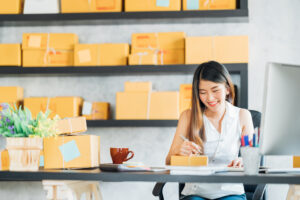 Starting a business requires passion, discipline and persistence. Following the 3 steps described here will put your passion into practice with a tested, viable business that has a plan for success.
Entrepreneurship Connections® Pre-Arrival (ECP) is a free program that helps you understand how you can use your experience and education to start your own business in Canada. If you need help with your business idea before you arrive in Canada, visit us online for more information: https://accesemployment.ca/planning-your-move-to-canada