This blog was written by Harouna Samura, Immigrant Settlement Facilitator,  Immigrant Centre Manitoba.
Founded in 1870, Manitoba means "where the spirit lives" in the languages of the Indigenous people who first lived in the region. Commonly referred to as 'Friendly Manitoba,' the province's urban and rural communities are diverse and welcoming. It is also dubbed as a "keystone" province due to its geographical shape and central position in Canada.
It's a friendly, family-oriented province home to many cultures. Manitoba's top industries are agriculture, electricity, oil, tourism, forestry, and mining. The area also has a large presence of the manufacturing industry. These industries yield plenty of work opportunities, both skilled and unskilled, at the moment.
Manitoba's weather is a range of moderately dry to sharp seasonal temperature changes.  The winter can be cold and extended with the temperature dropping to −40 °C. Summer days can be as high as 38°C, usually very sunny, making it easier for newcomers to cope with the new environment.
The Town of Churchill, Manitoba is well-known worldwide as the "Polar Bear Capital." Other large animals, including moose, white-tailed deer, lynx, black bears, and cougars, are common throughout the province. The province is sprawling with provincial and national parks; where you can enjoy exploring the outdoors all year round.  Manitobans are committed to sustain biodiversity and preserve its natural beauty, hence taking care of the environment is a top priority of the province.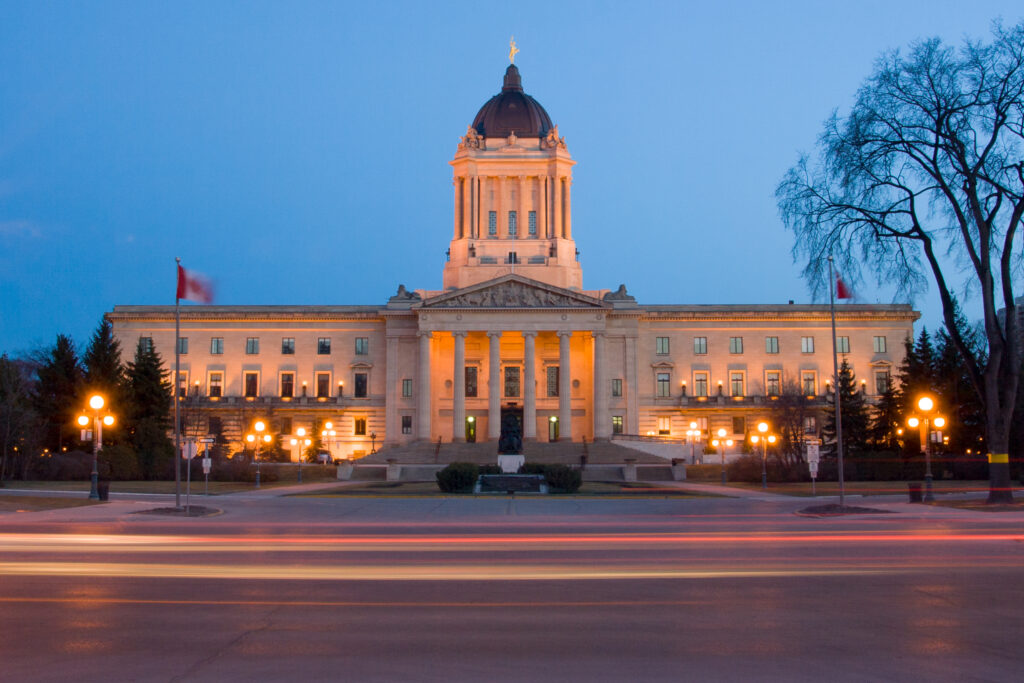 It was 1948, and Europe was still recovering from World War II and its aftermath. Refugees were fleeing for a new, safer life, and many of them came to Winnipeg. The Central Council of Social Agencies, a collection of helping organizations, realized that urgent assistance was needed for the many immigrants arriving in Winnipeg. Thus, the New Canadians Committee was formed. The Committee determined that immigrants faced four significant needs: employment, education, recreation, and welfare, not differently from modern-day immigrants and refugees.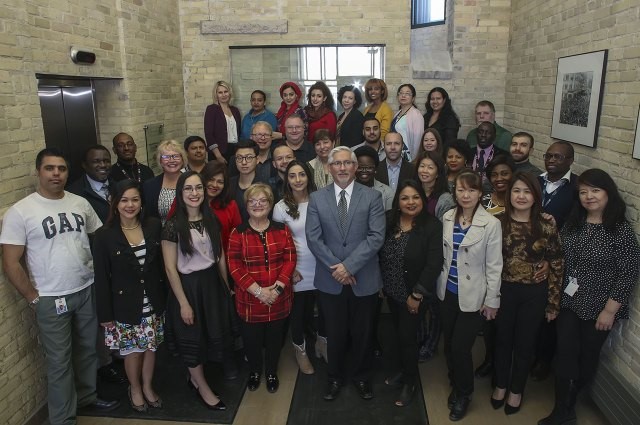 Later on it became evident, how settlement and language barriers became a challenge to newcomers. The centre developed into a place where immigrants meet with other people who were experiencing the same issues and with people who could help them all. Immigrants weren't just the clients anymore; they'd be service providers, executive directors, and board members at various times. Currently, over half our staff are immigrants, many of whom started as clients and volunteers.
In 2009 a new name was established – the Immigrant Centre. The Immigrant Centre proudly serves more than 20,000 newcomers to Manitoba every year, helping them achieve their potential.  We now have more than 45 employees who speak dozens of different languages, in addition to English and French. We have also expanded our programs to better serve the changing needs of newcomers to Manitoba, including citizenship classes, English one-on-one tutoring, and computer classes, and we've diversified the resources and services provided within our Settlement and Employment programs.
If you are heading to Manitoba, we are here to guide and help you in your transition. We cannot wait to meet you! All the best.