This blog was written by the Black Female Accountants Network.
The Black Female Accountants Network was an idea that came about in 2016 after the network's founder, Jenny Okonkwo MBA FCMA(UK), CMA CPA, CMA, attended a Canadian International Black Women event honouring black women who strengthened their families, communities and corporations. It inspired a light bulb moment for her. She had the experience many of us in the finance profession had when we went to some events, we didn't see many other black female accountants, but she knew they must be out there and are just not aware of each other. She had the vision to try to fill a gap in networking and got to work at making it happen. Jenny gathered together a few women and brainstormed the idea of starting a networking group that would bring together black female accounting professionals. That initial small group of ladies established the group's vision, mission and core values.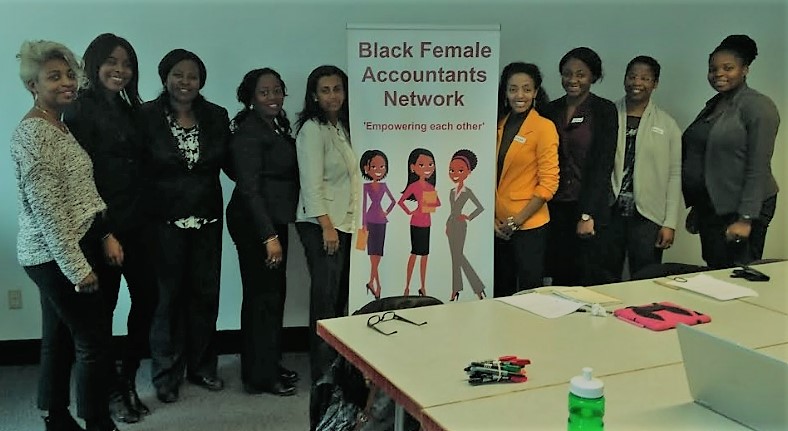 Vision:
Every Black Female Accountant is empowered to make a difference in the profession, workplace and the community.
Mission:
To focus on creating opportunities for black female accountants to share knowledge and experiences through a process of engagement and professional reflection. To provide a forum to showcase and celebrate professional accomplishments and to utilize tools and resources for professional advancement.
Core Values:
The core values are to connect, celebrate, collaborate, learn, trust, give, respect, altruism and diversity.
Who We Are
The network officially launched in October 2016. The membership is a mix of women with African or Caribbean heritage from either one or both parents. There are members who are newly arrived in Canada, as well as those who have been here longer. The membership includes seasoned professionals as well as college or university students. There are also some women who are not just accountants but rather are business professionals with specialties such as business analyst and investment analyst. We come together to support and encourage one another.
One of the very first initiatives the network had was to grow the membership to 500 new members, so #Goal500 was set and quickly achieved. The group then set up various committees such as job search, mentoring, professional development and event planning, so there were specific people spearheading and driving each of the initiatives to success. Early in 2017, the network joined Toronto Region Immigrant Employment Council's (TRIEC) Professional Immigrants Networks (PINs). Being listed in the PINs directory enables newcomers to Canada to discover Black Female Accountants Network.
Benefits of membership in the network include access to network meetings. At meetings, members have an opportunity to develop their public speaking and networking skills in a supportive environment. Those in search of a mentor as they navigate the beginning of their career have a network where they can find one. Those currently going through the certification process to become accountants can also find advice and support.
The network has accomplished a lot in its first two years of existence. Various events took place during the first two years such as tax updates for our members. Other notable events had several members participating in a TRIEC mentoring event. Professional development events included a workshop on LinkedIn Profiles and another workshop on Article Writing Skills. We were also fortunate to have several employees from one of the major Canadian Banks do a presentation and Q&A for our membership. We celebrate the accomplishments of members such as a member being appointed the chair of the Canadian Institute of Management Accountants (CIMA) Canada.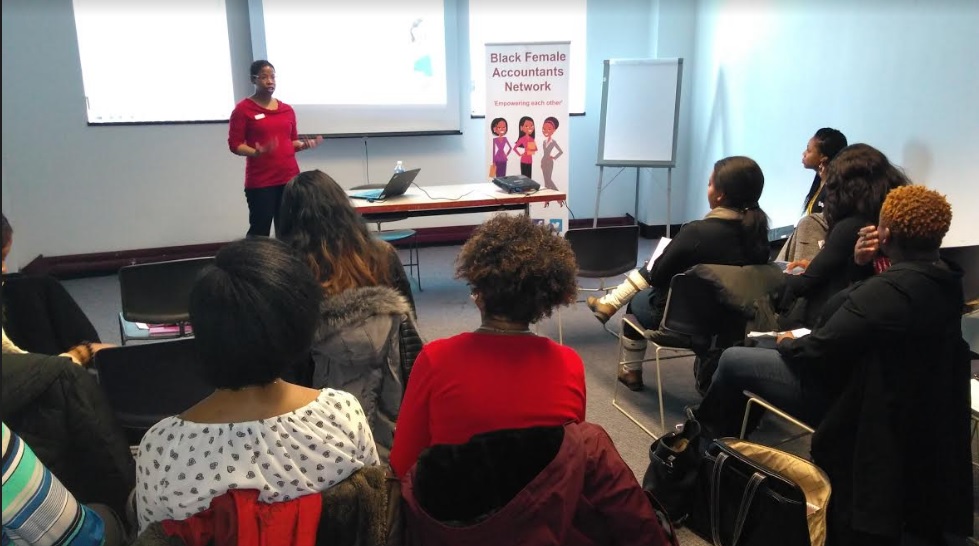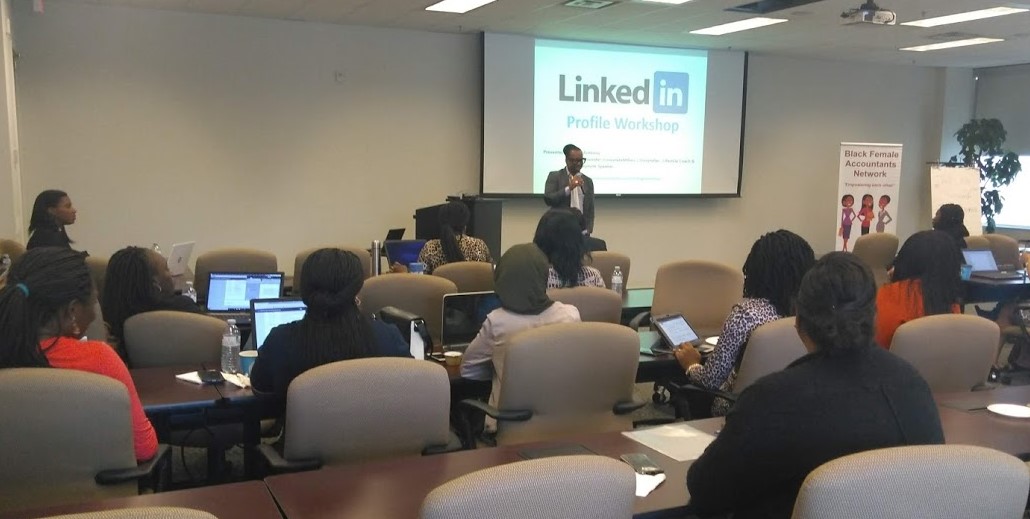 A milestone event for the network was when CPA Canada approached us about including us in an article they were publishing. Some of the ladies participated in providing their stories for the article content as well as doing a photo shoot for pictures to accompany the article. Another major event occurred in October of 2018 when the network held its first Women in Leadership Summit featuring two keynote speakers, 2 panels and honouring those members who volunteer with the network.