This blog was written by Community Engagement and Content Specialist Gokul Gobikrishna at Next Stop Canada.
Part of landing your first job as a newcomer is making a personal impression. Employers get hundreds, if not thousands of resumes every day from hungry and qualified job seekers. However, many simply play the numbers game by sending out the same resume without thinking about how to stand out. That's where a cover letter comes in. A cover letter provides an opportunity to go beyond your experience in the Canadian job market and talk about what you bring to the table that others don't. Below are some essential tips on how to write a cover letter that will get noticed by Canadian employers!
Greeting the Hiring Manager
An excellent first impression begins with addressing the employer directly. Take the time to look through the job post, email, or even call to get the name of the hiring manager. Most employers get cover letters addressed anonymously as "Dear Hiring Manager." It shows both a lack of effort and consideration for the person doing the hiring. Addressing a cover letter with the name of the hiring manager immediately improves your chances of standing out. If you still can't find a name, use the appropriate department title. For example, if applying for a marketing position, use "Dear Marketing Team Hiring Manager."
Every great essay or news report starts with an amazing hook and your cover letter needs one too. A hook is a few sentences at the beginning of your cover letter that draws the reader in for more. For example, if you're applying to a restaurant, talk about a funny memory you had as a kid in the kitchen. Remember to get creative but always connect the dots back to the position you're applying for. Finish your short introduction paragraph by mentioning you're interested in the specific role and why it's a great opportunity for you. 
Ideas for a Good Hook

Personal Stories
Anecdotes
Quotes
Sharing Facts/Definitions
Questions
Writing the Body of Your Letter
Start by reviewing the job post and considering the main skills a successful candidate needs. Choose two to three specific examples from your previous work/volunteer experience that demonstrates those skills. After every example, explain how it will allow you to help the company achieve its goals. Also, take a few sentences to explain how the company can help you as well. This will help employers relate to your ambitions and goals as a job seeker. Finish the letter by leaving your contact information and thanking them for their time. 
Remember to keep your writing short and clear. A cover letter is not repeating everything on your resume word-for-word. However, this is your chance to stand out by pitching yourself to the hiring company. Use the tips above to make yourself sound amazing!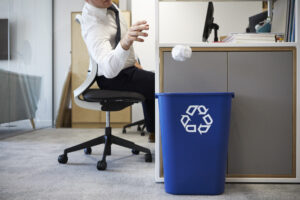 Pro Tip: Employers are put off by inflated, overblown rhetoric, hype, and, most of all, bragging. You want to sound confident, not pretentious or arrogant.