If you are new to Canada, one of the first steps in the settlement process is to find affordable, adequate and safe accommodation in your preferred area. Most newcomers face huge challenges to find suitable accommodation due to a lack of knowledge about housing search along with other barriers – high rent, discrimination and racism.
Questions to Ask Yourself Before You Rent
1. How do I locate market rental housing?
When you start looking for a place to rent, based on your income, family size and composition the most pressing questions you may have:
Which area do you want to live in: neighbourhoods – close to work, schools, public transit and other services
How much rent can you afford: monthly rental cost includes the rent amount, utility (electricity, water and heater) and parking. If utility cost is not included in your rent you may have separate bills to pay monthly
What type of housing do you need: The rental housing includes rooms (sharing kitchen & washroom with other tenants and/or landlords), bachelor unit –a self-contained unit, apartment with a size of 1, 2 or 3 bedrooms, and houses with 3 or more bedrooms, mostly include with basement and is considered as a separate unit.
2. What are my rights and responsibilities as a tenant?
There are many rights and responsibilities for tenants in Toronto. Here are just a few to keep in mind:
Pay rent on time
Keep the rental unit clean
Do not disturb the landlord or other tenants' reasonable enjoyment
No illegal activities in the unit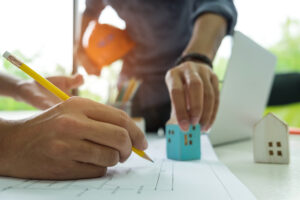 There are housing help centres in Toronto/Ontario to assist renters with finding apartments, condos, and houses and the services are provided without charging a fee!
3. What questions can I ask my landlord?
Are the utilities & parking included in the rent? If not, how much do they cost each month?
Are pets and/or smoking allowed if you have pets and/or you smoke?
Once you decided to rent the place, you must have the following checklist:
Make sure everything is working properly, ex: door locks, heating, major appliances and taps in the kitchen and bathroom suite
Check for security systems are in place such as locks, emergency exit and camera system
If there any damages in the walls/door and/or need repairs
Landlords can ask you for income information, check your credit history, references and/or request for co-signer/guarantor.
However, landlords are not allowed to ask for your Social Insurance Number (SIN) and any other personal questions such as your ethnic background and religion.
4. Is signing a lease legally binding?
Yes, a lease is a legal document, make sure you read carefully and understand every word.
In general, a lease includes:
Names and contact information for you and your landlord
Address of the rental unit you are renting
Monthly rent you have agreed to pay, with or without utilities, parking, and/or other services
The date when the rent is due (on the first day of each month or before 5th day of each month)
The term of the rental period (month-to-month or one year)
How can The Housing Help Centre (THHC) help me as a newcomer?
Housing Help and Settlement Services for Newcomers
The Housing Help Centre can help you get settled in Toronto and York Region. We assist people accessing market rent housing and/or subsidized housing in the Greater Toronto Area.
THHC works one-on-one with you to determine your housing and settlement needs, matches you with landlords across the City of Toronto and provides referrals for other services, such as employment and legal assistance and other community support.
Housing related Financial Assistance Programs
There are a number of ways we can help you through our housing-related financial assistance programs such as electricity/gas bill payments and Rent Bank programs once you decided to move-in to your new rental unit.
Low Income Energy Assistance Program (LEAP)
If you're past due on your electricity or gas bills, we can help you apply for a grant worth up to $500 to pay your electricity and gas bills.
Emergency Energy Fund (EEF)
If you live in Toronto, we can help you apply for a grant worth up to $1000 to help you pay your electricity and gas bills.
Ontario Electricity Support Program (OSEP)
This program allows you to get a monthly credit on your electricity bill.
This program provides an interest-free loan to eligible applicants (to pay off overdue rent and loans to people who need money to cover rental deposits for first and last month's rent) in emergencies.