It's a situation almost every newcomer arriving in Canada faces: a professional, credible, reputable landlord will screen you as a prospective tenant.
So, relax. Here is why they do it – they want to ensure that you can pay the rental price on time and that you are not getting yourself in over your head.
Here's what property managers and landlords require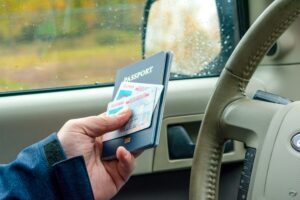 So, what do landlords look for when they screen tenants?
Conscientious landlords will ask you to provide documentation, usually in the form of Government-issued identification (driver's license, passport) that confirms your birth date,  identity, and current address. If you refuse to provide this, the landlord will find another applicant.
A serious landlord will immediately want to do a credit check. They are looking for any prior evictions, how much debt you have, any previous credit problems, and your spending habits. All of this gives them an indication of whether you are likely to pay your rent on time and what kind of financial risk you are.
A credit check and references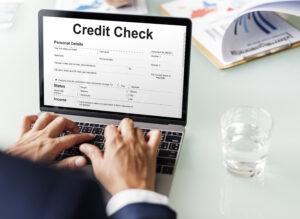 Your credit score in Canada is based on your payment history of credit cards, utility and phone bills, loans, car payments, etc. The credit check is most times the ultimate step in the tenant screening process. It is regarded as the best way for a landlord to ascertain whether or not you can afford the rent price and whether or not you will pay on time.
It's true, however, that many newcomers do not yet have any Canadian credit history, but this is not an insurmountable obstacle to renting. However, building a good credit history in Canada should be part of any newcomer's strategic goals.
References are also crucial to landlords as part of the screening process. These can come from previous landlords, your employer, or other trusted professionals and established family members, either locally or abroad.
It's essential to build a payment history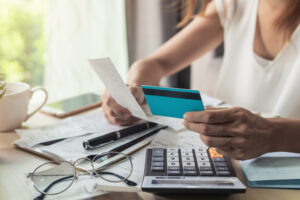 Paying on time is also essential, and a landlord may check your payment history. This is how, in the absence of a Canadian credit history, newcomers can start to build a payment history and show that they are reliable, responsible tenants. A good payment history will come in handy when you rent your second place, or when you buy a home. Employers, banks, credit card companies, and even schools are looking for consistency, and paying on time is a good indicator of that. Remember, your landlord can be an extremely valuable reference for future rentals, jobs, etc.
Have your job history handy
Your landlord may also screen you via your job history, either here in Canada or your country of origin. Again, they are looking for consistency – how long did you stay in the job, and has your soon-to-be, current, or former employer given you a reference? Being able to manage long-term employment and your finances are indicators of stability and maturity.
Landlords may also want to check your previous rental or homeownership history, either here or abroad. That's why letters of reference from previous landlords and financial institutions or prominent persons or a guarantor are good to have, particularly, again, if you have no Canadian credit or work history.
Is a landlord interested in your debts? Yes, because they indicate how much you can pay in rent. A responsible landlord would not want you to spend more than 50 percent of your gross income on rent and bills. You don't want to begin your Canadian adventure stressed out about paying rent.
The screening process can take a while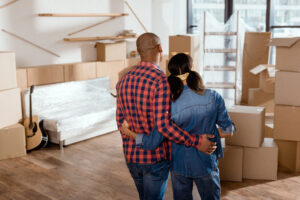 Finally, the screening process can take time, so be patient. In gateway cities such as Toronto and Vancouver and other large urban centres, there is competition for popular rental locations so don't expect approval on the spot. A background check can take hours or days.
And remember, in Canada landlords are not required to provide a reason for rejecting a tenant. You do, of course, deserve a response, and a professional, responsible landlord will, at the very least, acknowledge that they are not proceeding with your application.
The screening process can seem daunting and stressful to all renters but done correctly, it will help you find the apartment that you can afford and a landlord who welcomes you as a tenant. We hope this information will guide you in making smart choices in finding your future home.