This blog was written by Gavin Au-Yeung, Content Developer, Career Loans 
Before arriving in Saskatchewan, Reyaine Mendoza was a privacy lawyer for five years in the Philippines. Like many newcomers, Reyaine had expectations and goals of continuing her professional practice in Canada. Unfortunately, many skilled newcomers cannot find suitable career options because some Canadian employers may not recognize their international credentials. As a result, Reyaine is unable to practice in her desired career in Canada.
Many skilled newcomers may relate to Reyaine's story. Newcomers have plenty to offer the Canadian workforce but often underutilize their skills and work in low-end transitional jobs. Reyaine quickly realized that she could take a certification program to continue her career as a privacy lawyer. However, enrolling in the program would prove challenging for a newcomer with limited finances.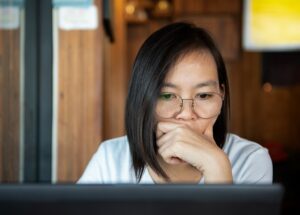 Career Support for Newcomers
Fortunately, career support services for skilled newcomers are available. One example is the Career Loans program. This program offers free career and financial support for skilled newcomers in Saskatchewan and Alberta. By speaking with expert counsellors, newcomers can develop a strategy that will help them achieve their career goals.
In addition, eligible members have the option to apply for a microloan of up to $15,000. The microloan can help pay for any costs associated with returning to a desired career in Canada. In Reyaine's case, this meant she could finally register for training programs and purchase the required text materials to help her pursue her career goals.
"With the help of Career Loans, I was able to enroll in the program fully," says Rayaine. "And because of that, I'm now more prepared to become a Privacy Professional in Canada!"
An Investment for Your Career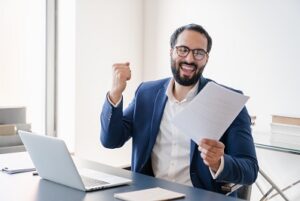 A microloan is an investment in your career. Many skilled newcomers are not living up to their full potential because they cannot afford to pay for training, exams, or certification programs. Reyaine invested in herself by taking out a microloan, and the results are starting to show.
Currently, Reyaine is concluding her online training and preparing for the examinations. She expects good results as completing this certification would mean being regarded as one of the most competent individuals in the field of privacy.
"Right now, I'm getting a lot of clients. Not only in Canada, but from Asia," explains Rayaine, who also plans to get a privacy certificate for Asia. She is receiving plenty of attention from employers and clients who are seeking her services from the Philippines.
Thanks to Career Loans, I'm now more confident and on may towards my journey of becoming a privacy professional here in Canada!"
Hear more from Reyaine in this Career Loans video testimonial!