In the motor vehicle sales industry, curbsiders are a well-known problem. They pose as private sellers, pretending to sell a personal motor vehicle. Still, they are buying and selling cars for profit without a professional license or registration, which is illegal in Ontario.
They might disguise themselves and their vehicles — selling used wrecks to vulnerable customers: concealing accident history, hiding repairs, or tampering with (rolling back) the vehicle's odometer. 
Imagine you're searching for a used car online. You come across what looks like a great deal, and you message the seller, who is eager to connect and finalize the sale.
A week later, you realize you've been deceived after a trip to your mechanic. The car you purchased is an insurance write-off that was sold at auction following a serious accident. Its odometer has been tampered with and missing crucial safety elements, like airbags.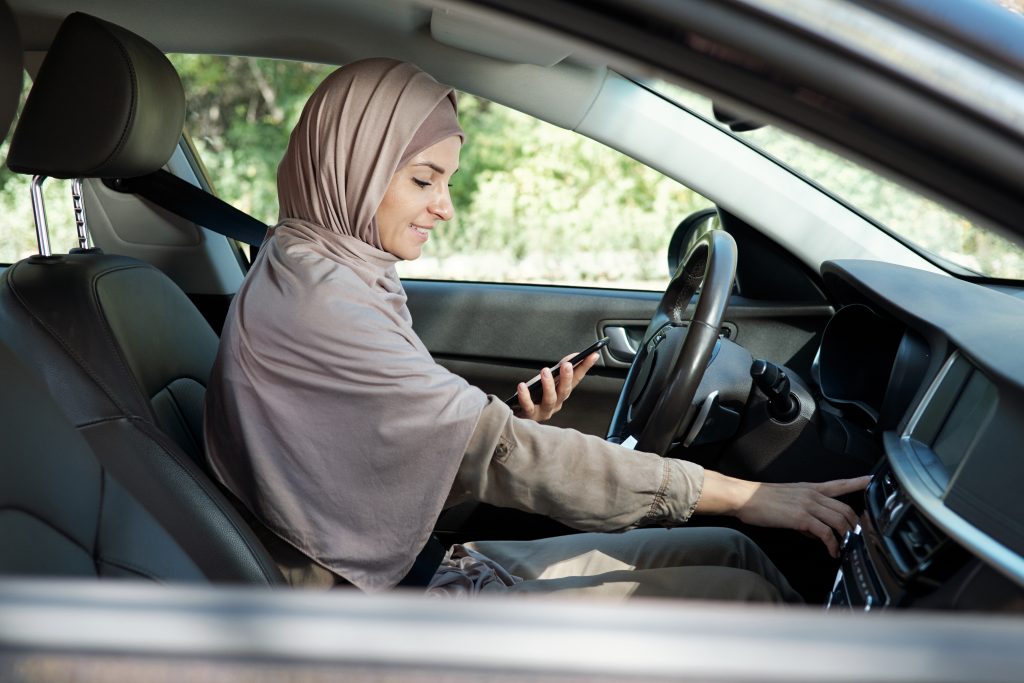 Curbsiding is illegal in Ontario, but in the age of supply chain disruptions and low inventories, it's on the rise. The Ontario Motor Vehicle Industry Council (OMVIC), Ontario's motor vehicle sales regulator, estimates at least 25 percent of vehicles listed online as "for sale by owner" are placed by curbsiders. 
The worst part is if you buy from an unregistered source, your options are limited if something goes wrong. Consumer protection legislation provides vehicle-buying protections only when consumers purchase from an OMVIC-registered dealer.
HOW TO SPOT A CURBSIDER, AND WHAT TO DO TO PROTECT YOURSELF
Learn about how to spot a curbsider at omvic.on.ca before you buy, so you can avoid these illegal sellers. There are several warning signs to watch for.
Always ask the seller for ID and proof of ownership. If the vehicle is not registered in the seller's name or it has only been registered for a short period of time, it's a red flag.
Be wary of any seller who refuses an inspection and be sure to purchase a vehicle history report so you're aware of any undisclosed accident history.
Be sure to purchase a used vehicle information package, also known as a UVIP, from the Ministry of Transportation. This will provide information on liens, as well as owner and odometer history.
Make sure the vehicle's odometer has not been tampered with. Be on the lookout for excessive wear on the interior or exterior of the vehicle.
If the seller has more than one vehicle available for sale, or they are operating out of an automotive-related business — such as a repair shop, gas station or car rental agency — they're probably not selling their own personal vehicle.
If the vehicle is priced below market value, be suspicious. Do your research, know the vehicle's current market value, and remember: if a deal seems too good to be true, it probably is.
JOIN OMVIC FOR A FREE CAR-BUYING WEBINAR
write your detail or leave blank
Thinking about buying your first car in Ontario? On Wed, Oct. 12 at 9:00 a.m., OMVIC will host a free car-buying webinar in partnership with Next Stop Canada. Click here for more information.
In the webinar, we will provide resources, tips, and advice to car buyers who are buying new and used cars in Ontario. The session will cover the following topics:
How to research a vehicle's history

Consumer rights and car-buying tips

The Motor Vehicle Dealers Compensation Fund

All-in price advertising

What is negative equity

Understanding purchase contracts, and 

There is no cooling-off period in Ontario after you sign.
If you have any questions, contact [email protected]
Note: Access to the webinar requires a computer/cell phone with audio. 
OMVIC IS ALWAYS HERE TO HELP
Visit OMVIC.on.ca to access free car-buying resources to get you started, and sign up for the quarterly newsletter, Consumer Line. 
You can also contact OMVIC's consumer support team at [email protected] or 1-800-943-6002 for expert advice and answers to all your car buying questions. 
Follow OMVIC on social media to stay current on the latest news. 
IG: @omvic_official 
Twitter: @omvic_official