Moving to a new country can be both exciting and challenging. With its breathtaking natural beauty and diverse culture, Canada is an excellent choice for those looking for a fresh start who want to challenge themselves and explore new opportunities.
New immigrants seeking to settle in a new country may face different challenges. Aside from the weather, some challenges are language barriers, finding suitable employment, cultural differences, and misinformation. To help new immigrants overcome these challenges, Canada has many settlement programs & services to help them adjust and integrate into Canadian society.
Starting Your Settlement Journey with Government-Funded Pre-Arrival and Post-Arrival Services.
Your settlement journey is unique. The preparation can start as early as submitting your Permanent Resident applications. At this stage, you might usually research from social media platforms or ask friends/relatives living in Canada, learning from their past experiences. However, it might not apply to your situation.
After you receive the official approval immigration document from the Government of Canada, you can benefit from Pre-Arrival Services. These services are here to support you as a new immigrant to get a head start in preparing for your move, from reliable information & referral support to receiving pre-employment support.
Once you land in Canada, it's a good idea to connect with post-arrival services to receive additional settlement support in your local community. Post-arrival services can provide valuable resources and support to help you learn and adapt better. Some examples of post-arrival services are:
Information and referral services to help you navigate the Canadian system. For example, information on the education system, the Canadian tax system, family recreation centres in your neighbourhood, legal support, and more.
English classes to improve your communication skills
Social and networking events to expand your social circle
Workshops and resources related to employment
Support in filing your first income tax
Mental health services
And many other resources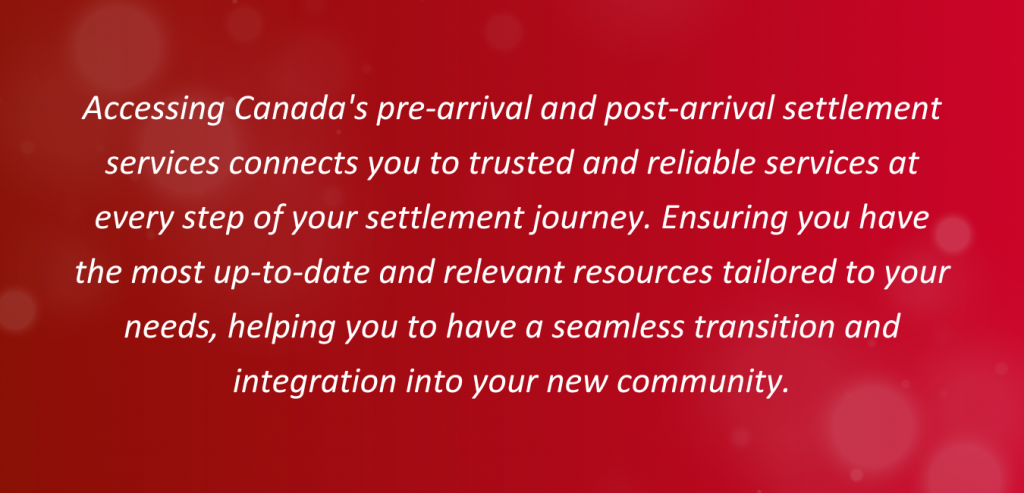 A newcomer who visited a settlement services recently mentioned, "My only regret after this visit was that I didn't come sooner [to the YMCA Newcomer Information Centre]. I left loaded with valuable information and resources. I am sure that my settlement will be better going forward."
Be Patient and Persistent.
Settling into a new country takes time. It is essential to have an open mindset to help with the big adjustment. Set realistic expectations, be patient, and allow yourself to adjust gradually. Stay persistent in pursuing your goals, and remember that seeking help when needed is perfectly okay.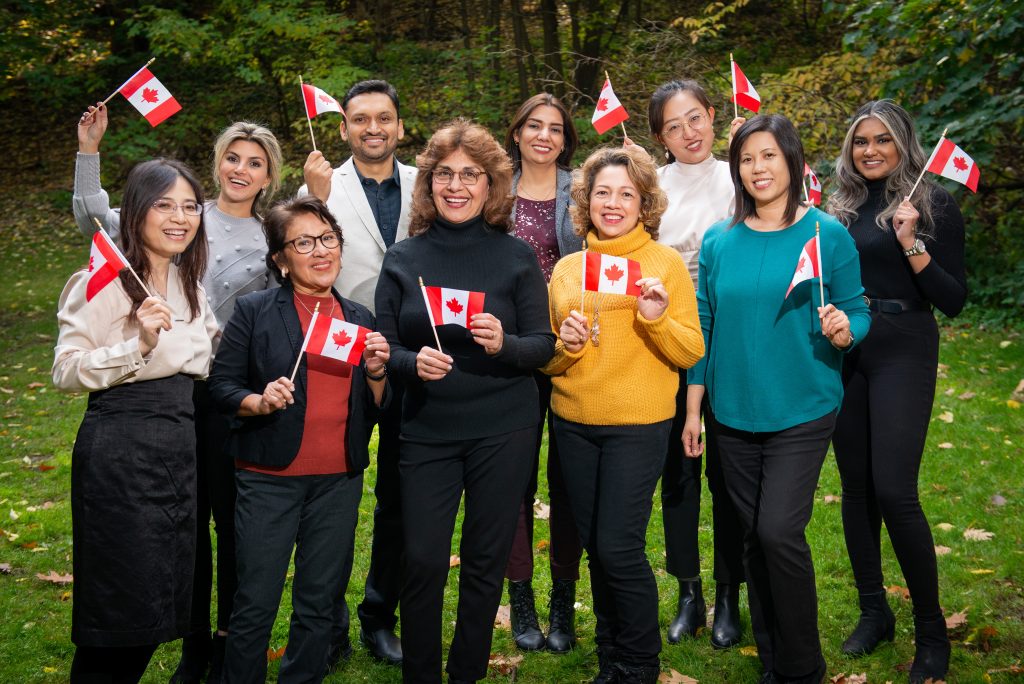 The YMCA GTA Newcomer Information Centre is one of the post-arrival services for newcomers in the Greater Toronto Area and Ontario that can provide reliable settlement information and referrals. Our main goal is to direct you to the right resources. By clearly understanding your options and available resources, we want you to be able to make informed decisions to actively participate in shaping your future.
To learn more about the YMCA Newcomer Information Centre, please visit https://newcomersincanada.ca/about-us/