Collaborative learning forum for newcomer youth mental wellness in Peel
Monday, November 27 @ 9:00 am

-

4:00 pm

Free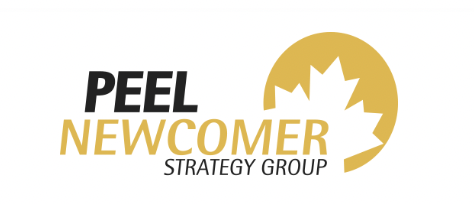 We are inviting relevant managers and frontline staff of newcomer-serving organizations to improve the mental health and wellbeing of newcomer young adults and international students.
This forum is an opportunity for partners across various sectors in Peel to collectively explore opportunities, find common interests, to improve the mental wellness of newcomer young adults and international students. The forum will inform the direction of future cross-sector training and other initiatives on culturally responsive quality improvement in service delivery for providers, in 2024. The forum is organized as a part of the Community Safety and Wellbeing (CSWB) Plan's Mental Health and Addictions area of focus, with seeding funding from Peel Region.
Purpose of the forum
Identify cross sectoral connections to build a network of mental health and wellness supports for newcomer young adults and international students (ages 16 – 29).
Objectives
Build connections among providers across sectors in Peel;
Learn about cultural competency and common areas of interest for future training;
Explore current areas of capacity and points of service referral;
Explore opportunities for future collaboration.
Participating sectors
School boards
Newcomer services
Children/ Youth Mental health providers
Colleges/ Universities
Health care
Funders (different levels of government)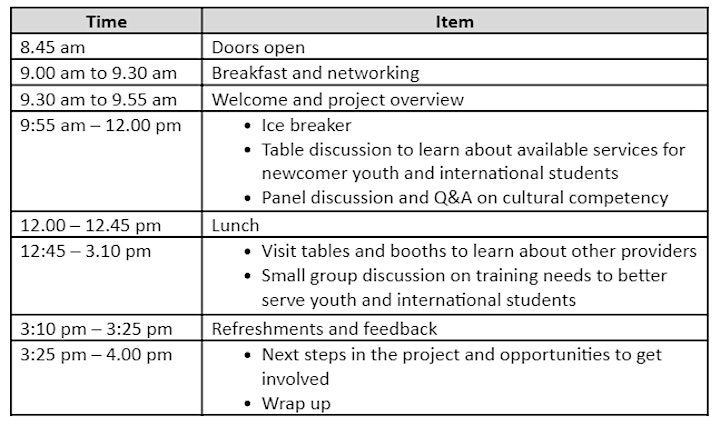 This event is led by the Peel Newcomer Strategy Group (PNSG) in collaboration with the Mental Health and Addictions Action (MHA) Table of Peel's Community Safety and Well-Being Plan.
Our action table members are representatives of various sectors including education, newcomer services, mental health providers, and more.
The action table's goals include:
Improve access to mental health and addictions services and supports for youth by amplifying pathways and coordinating efforts
Promote mental wellness and positive relationships among youth and families. This forum is part of a larger project aimed at improving the mental health and wellbeing of newcomer youth and international students in Peel.
For any questions, please feel free to contact Shriya Seksaria, [email protected].
We look forward to having you at the forum.
Project planning committee