Webinar: Start a rewarding career as a Doula
Tuesday, May 31 @ 11:00 am

-

12:00 pm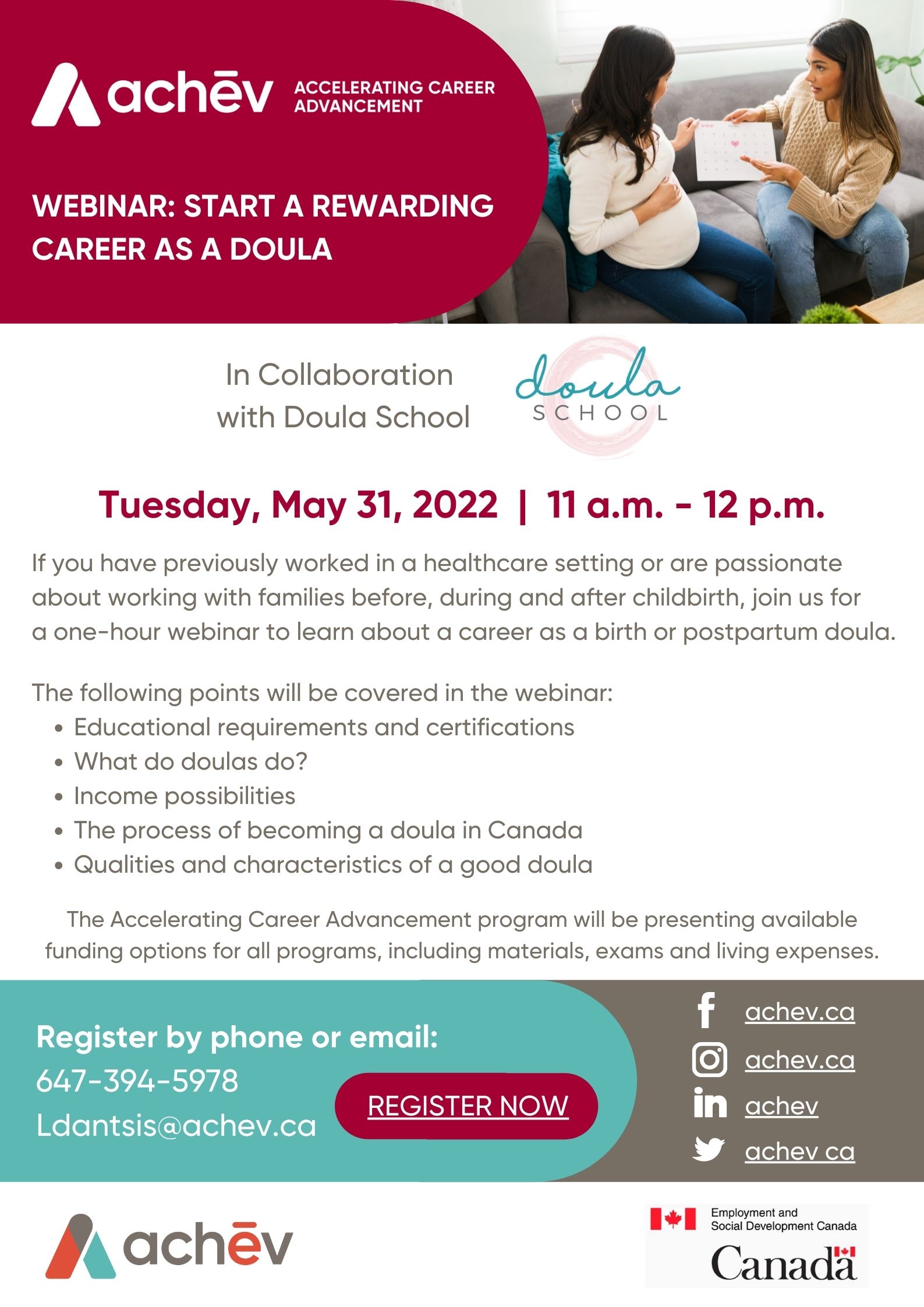 If you have previously worked in a healthcare setting, or if you are passionate
about working with FAMILIES before, during, and after childbirth, join us for a
1 hour webinar to learn about a career as a BIRTH OR POSTPARTUM doula.
The following points will be covered in the webinar:
Educational requirements and certifications
What do doulas do?
Income possibilities
The process of becoming a doula in Canada
Qualities and characteristics of a good doula
The Accelerating Career Advancement program will be presenting available
funding options for all programs, including materials, exams and living
expenses.
Register by phone or email: 647-394-5978 | [email protected]