Protect Your Money for Newcomers
Wednesday, December 29, 2021 @ 9:00 am

-

10:00 am

Free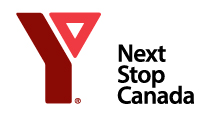 This webinar is only for registered members of Next Stop Canada. If you are not a member, please register at the link below.
The transition to Canada can be very expensive, and we understand that. Having the right information and resources can help you make better financial decisions for you and your family, so we're presenting this webinar to support that! This webinar will help you learn about:
– banking and saving in Canada, including saving plans to help you save for your child's education and your retirement
– common frauds and scams, and warning signs of fraud
– GetSmarterAboutMoney.ca, a website with unbiased information from basics of investing to buying a home to living in retirement.
If you have any questions or concerns, please feel free to email us at: [email protected]
We look forward to having you in the webinar!