Employment Fraud & Build ON Pre-arrival Settlement Services
Wednesday, January 12 @ 9:00 am

-

10:00 am

Free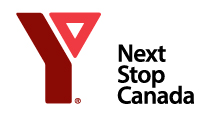 This webinar is only for registered members of Next Stop Canada. If you are not a member, please register at the link below.
How will you protect yourself from employment fraud? Upon landing, newcomers will aggressively seek employment opportunities to secure a job right away. But how do you know it is a legitimate work opening? We have invited a guest speaker, Brianna Bailey, Program Coordinator from Build ON Pre-Arrival Services to talk about the following topics related to employment fraud.
– What is Employment Fraud?
– Types of Employment Scams
– Warning Signs of Job Scams
– Scam Example: Better Business Bureau
– How to Recognize and Avoid Scams
– How to Report a Scam
If you have any questions or concerns, please feel free to contact: [email protected]
We look forward to having you at the webinar!