This blog was written by Professional Coach Gabriela Casineanu, MSc, MBA, ORSC. 
While looking for a job, many newcomers to Canada believe that it is enough to have a great resume and experience to get the desired position. So they browse the Internet to find suitable job postings and apply. Then they wait, and wait…and not much happens.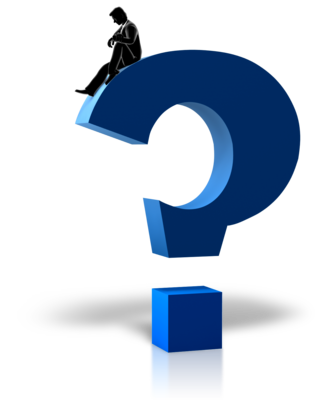 Put yourself in the employers "shoes." For any advertised position, you'll receive many applications (hundreds sometimes). Most of them will be from candidates who already have Canadian experience, so they are familiar with the Canadian work environment and culture. They might even have Canadian credentials. Plus you don't know much about the type of education and experience the new immigrants have.
Risk management is part of the hiring process. You don't want to end up waiting too much for someone to get up to speed – you'll lose money! Hiring someone who might not perform well could slow down the team's productivity, or you'll end up laying off that employee and start the recruitment process again (which requires additional time and resources).
In these conditions, will you choose a candidate who is new to Canada who needs a bit more time to adjust to the new environment? Because there are many differences between Canada and other countries, including the USA! Or will you prefer someone with a Canadian background?
That's why you'll hear a lot about "Canadian experience" and networking when you land here! I'm not mentioning all these to scare you, just to give you heads up so you can prepare yourself in a better way.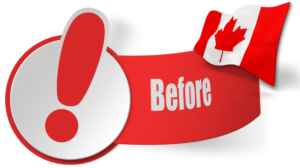 Preparing for Your Canadian Job Search Before Arriving Here
If English is not your first language, learn and practice English as much as you can in your country. Being fluent in English (both verbal and written) will allow you to focus on more on the job search instead of spending the time to learn the language while you don't have an income yet.
Read books about Canadian resumes, cover letter, how to prepare for a job interview, etc. You can find some on Amazon. Many aspects are different from your home country, and you can accelerate your job search if you learn more about it before coming here.
If you don't have a profile on LinkedIn, create one! This website has over 500 million professional profiles, many from Canada too – including recruiters, professionals at different levels working in the industry you're interested in, or in other fields that might benefit from your skills and expertise. 85% of Canadian recruiters and employers are on LinkedIn – you want to be there too!
Use keywords in the LinkedIn "Search" bar to find profiles of Canadian professionals with similar expertise, and learn from them how to adjust your profile to look better.
Search for and join LinkedIn groups in your industry or profession. LinkedIn has an excellent "Help" section if you need to understand how to find groups. As a member of a group, you can ask questions and participate in discussions to increase your visibility. You can even ask for job search advice, mentioning that you're immigrating to Canada and you'll be looking for [type of company or position you want].
Send invitations to Canadian professionals to connect your LinkedIn profiles, so you can start building your professional network even before coming here. You can start with those who answer your questions in the groups you join.
When you're a member of a LinkedIn group, you can see the list of members. And you can send them a message to some of them if you have a specific question in mind.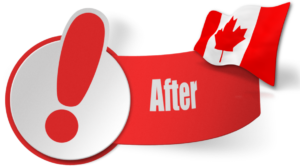 What to do after you arrive in Canada?
Continue to increase your Linkedin network.
Attend job fairs. Use these tips to get the most out of such an experience: https://newcanadians.tv/making-job-fair-interview-author-gabriela-casineanu/
Look for a volunteering position to increase your visibility and obtain Canadian referrals. It will also help you learn more about the Canadian work environment – which counts as Canadian experience!
Attend job search workshops to learn how to access the hidden job market (jobs postings not visible online) and make new connections.
Search on Linkedin for professionals in your field and ask for an informational interview. These are brief discussions to learn more about your field and get advice on job search strategies from someone who already works in your field. Do not ask for a job, but do ask at the end if they know someone else or a company that you can approach – so you can continue to build on what you've learned from this discussion. Informational interviews are a great way to find information about the hidden job market.
Why is it important to increase your visibility?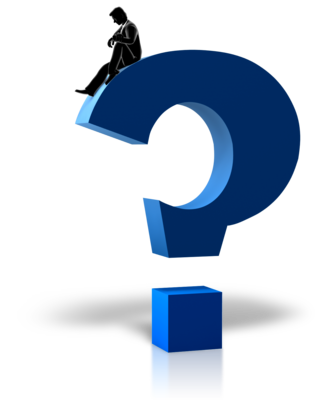 No one will knock at your door if they don't even know you exist!
A resume doesn't represent very well who you really are. By increasing your visibility, you'll allow people to learn more about you, your personality and your background.
The Canadian employers are interested in hiring candidates who get along well with their team and organizational culture. So they pay attention to both the soft skills of a candidate (attitudes, behaviours, communication) and the hard skills (technical competencies required to perform the tasks).