Extra! Extra! Read All About It!
Putting Names to Faces, From Online Chat to In-Person Connection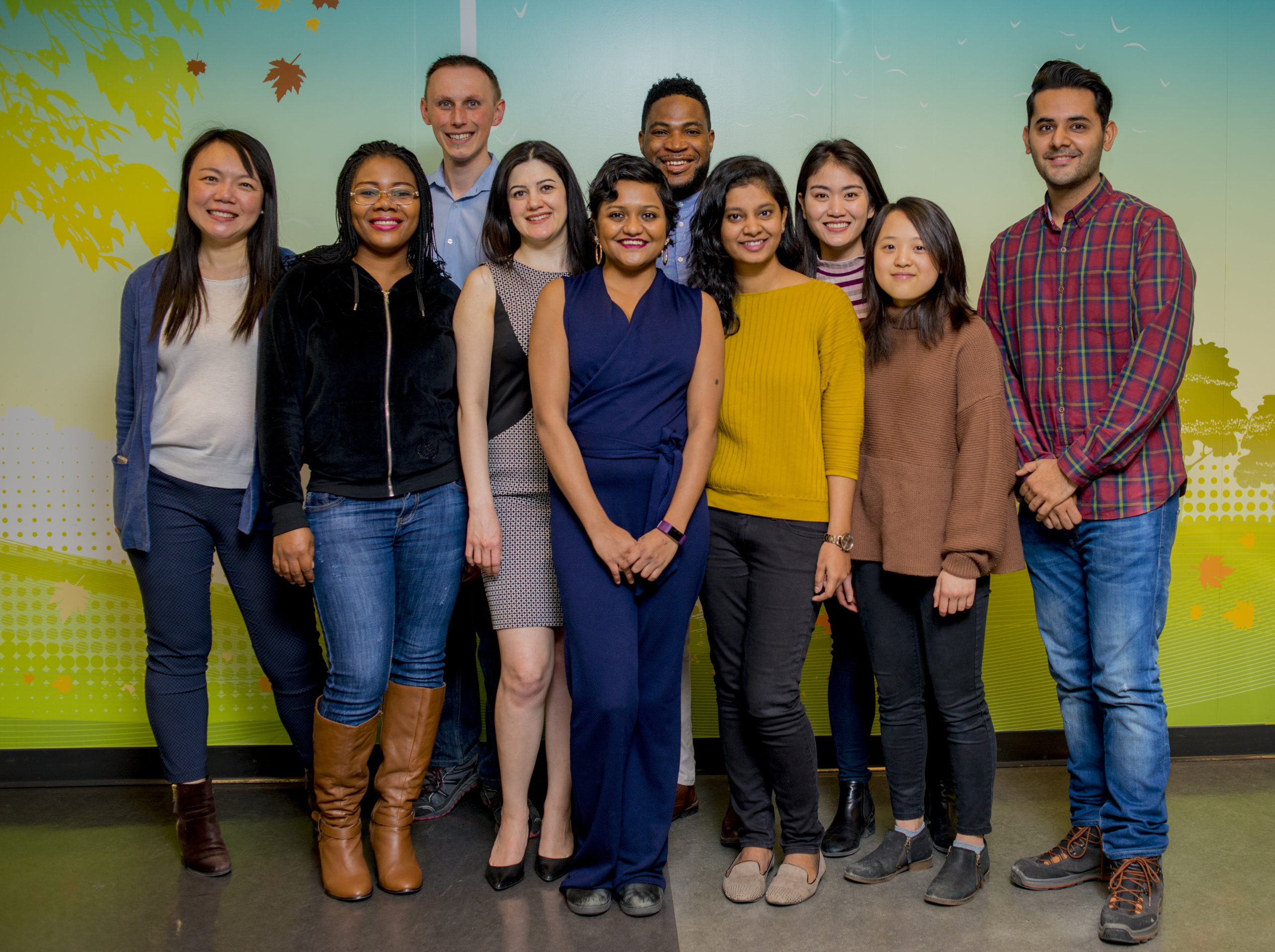 Staff and volunteers with landed clients who used Next Stop Canada's pre-arrival program before immigrating to the Greater Toronto Area (GTA).
Next Stop Canada clients that have arrived in Toronto/GTA were invited to participate in the recording of the promotional video. The response and support we received was overwhelming! We thank all that responded to us but we were only able to secure spots for 10 clients.
On April 14th, 2018, recording day – clients were greeted by the NSC staff and given a quick tour of the office. After that, they met with the recording team, practiced in front of the camera and the real recording began. While some were doing the recording, we were able to chat with our clients 1 on 1 to learn more about them and any feedback they had for NSC.
"I will certainly recommend Next Stop Canada to anyone immigrating here to Canada. Their services are very helpful, and it will make you feel more confident. They will give you the steps that you needed to take and this is very important especially if you are moving into a new environment. Through this program, everything was planned beforehand and it made me feel prepared before landing here." – Fernanda
We are grateful for this opportunity and although the initial outcome of this event was just to record a promotional video; it turned out to be much more than that! Our clients connected with each other, received post-arrival support through NIC, and we gained very valuable feedback about our program! It was a busy day, but also a lot of fun! We loved meeting our clients face to face and they also agreed. As a result of the success of this day, we will be planning an event connecting our pre-arrival clients to post arrival services. Stay tuned for more information!
Paying it Forward: Mentee Becomes a Mentor
Haisam arrived in Canada from Pakistan in December 2017. Although he made the journey alone, he received a lot of help from Next Stop Canada that would make him feel right at home. While browsing through various pre-arrival services, he was instantly drawn to the YMCA of Greater Toronto's pre-arrival settlement service, as Toronto was his destination city. Only three months after his arrival, he was able to secure a job as a financial analyst with a popular convenience store chain. Along with his impressive background in finance and accounting and over four years of experience in the industry, Haisam owes his success to three things: keeping an open mind to change, have a learning mindset and preparing for his settlement to Canada by maximizing our pre-arrival program.
Haisam was very happy with all of Next Stop Canada's services, however, he found the mentor's forum to be the most valuable. He was able to connect with someone in his field, where he received constant communication regarding his inquiries about the labour market in Canada, tips on how to improve his resume and advice on training programs he should take once arriving in Toronto. Through this mentorship, he was able to make an informed decision about his career. According to Haisam, preparing before coming to Canada is just as important as utilizing inland services. He stresses how important it is for newcomers to do their research and get to know more about the job industry even before you land in Canada by maximizing all programs and services offered by the Canadian government.
Now a mentor with Next Stop Canada, Haisam hopes to help other newcomers just like him to become successful in Canada.
"I wish to be a mentor because I want to guide newcomers on how to best prepare themselves for the finance and accounting market in Canada. I have a complete understanding of what employers are looking for when hiring finance and accounting professionals and I can effectively transfer this knowledge to people looking for employment in the industry. I can guide newcomers on how to prepare themselves for the Canadian market by helping them what certifications and technical skills employers are looking for in finance professionals. I have learnt a lot from my job search which took a lot of time and effort. I believe that I can significantly reduce the turnaround time for finance professionals to get a job in their profession if they are rightly guided." – Haisam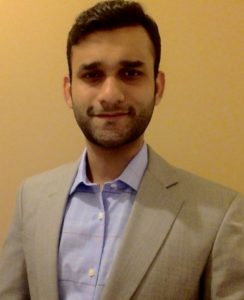 Leo Gubac
Leo Gubac immigrated to Canada in the spring of 2016 with the simple wish to live close to his family, who had already been living in the United States for many years. However, once he settled in Toronto, he knew Canada would be the place where he could live his life to the fullest. This wouldn't come without some challenges, such as adjusting to the cold weather and finding a job aligned with his level of experience. He completed his Bachelors of Management in Communications Technology Management and a Master's in Business Administration in the Philippines.
Upon arriving, Leo applied to every job he felt matched his skills and background using job search strategies he was familiar with. A month had passed and not a single employer called him back for an interview. To improve his job search strategy, he decided to enroll in the Marketing and Sales bridging program at ACESS. He learned an overview of his industry in Canada, identified different companies he wanted to join, prepared a Canadian style resume and updated his LinkedIn profile. Not long after, he successfully landed a job in his field and even adapted to the harsh Canadian winters. For Leo, becoming a mentor for Next Stop Canada is an opportunity to share his experience with new immigrants and give back to all the people who have helped him in his journey so far.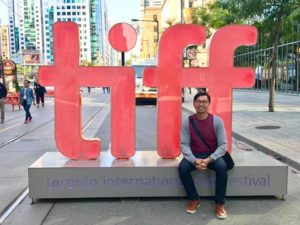 Sumaitah Shahid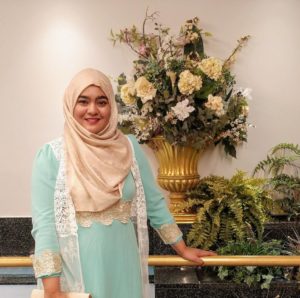 When Sumaitah immigrated to Canada eight years ago, she felt scared and insecure, something many newcomer youth feel when leaving everything they know behind at a young age to live in a foreign country. Now a successful student at York University, majoring in Biochemistry, she wants to help alleviate some of the stress other newcomer youth feel when they don't know what to expect.
The opportunity to provide comfort, relief and optimism to Next Stop Canada youth clients through resource sharing, giving support and telling stories of her experience as a newcomer youth is Sumaitah's way of making people like her feel comfortable about moving to Canada. This is something she wishes she had before immigrating to Canada.
Volunteering for the program for a year now, she has gained many skills, such as building strong communication skills, building networks and trying new experiences she otherwise would not if it were not for the Next Stop Canada program. Moreover, it has given her a chance to learn more about the country she now calls home. These are all helpful skills she hopes to carry into her future and will use in her career. As a recipient of the 'Volunteer Service Award' in YMCA of Greater Toronto's Immigrant Services Youth Category, Sumaitah "looks forward in continuing to help pre-arrival immigrant youth to the best of [her] ability as it brings [her] immense joy to help someone transition to their new life here in Canada."
Volunteering with Next Stop Canada
Lucy Schmidt
When Lucy was accepted as a volunteer to Next Stop Canada, she knew that she was going to have a special experience. As an employee with the Volunteer Development team at the YMCA and a certified teacher, she was looking for opportunities to develop her skills in a dynamic and innovative setting. Being involved with Next Stop Canada was an opportunity to learn and grow in an organization that was doing some real cutting-edge work!
She was not disappointed. In fact, she was surprised to discover that she could combine two of her passions to help others: her passion for education and her passion for the digital world. Now she writes blog posts with tips for newcomers and design lessons for the e-learning guide. She is able to help people living all over the world, something she wouldn't have discovered if it weren't for her volunteer role. This has even opened her eyes to possible new career paths. As a volunteer, she hopes to continue to learn new things and be given more opportunities to educate others.
Her advice to newcomers? Volunteer! You'll build connections, learn new skills, and probably have a lot of fun. Once you open that door, you never know where it may lead you.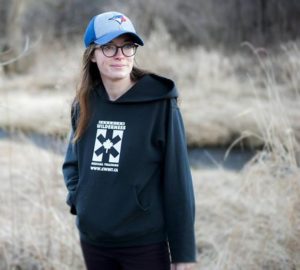 Next Stop Canada in Action!
IEP Conference 2018: Ensuring Success Through Building Connections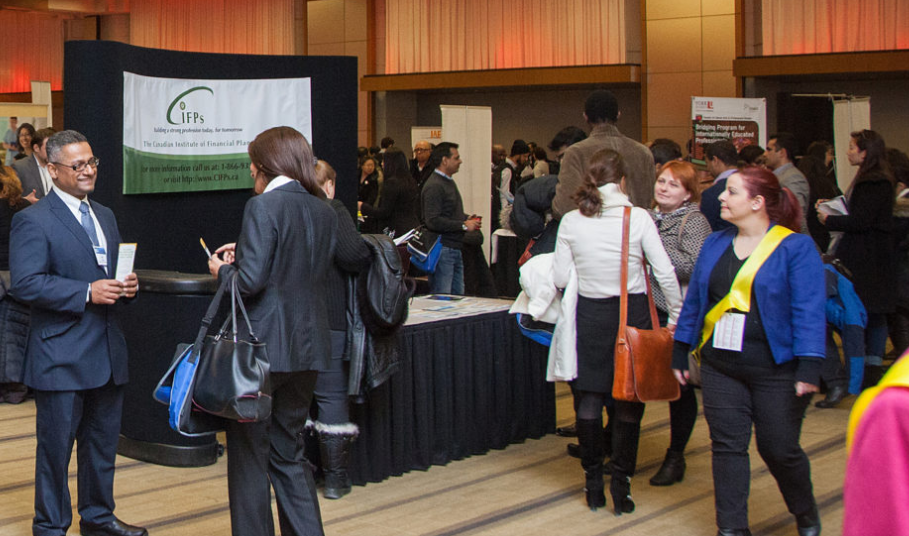 Internationally Education Professionals network with service providers, employers, and entrepreneurs at the 2018 IEP Conference.
Next Stop Canada made its third visit to the IEP Conference this year on March 22nd and 23rd at the Metro Toronto Convention Centre. 2018 marked the 15th anniversary of the conference, which gives Internationally Educated Professionals (IEPs) the opportunity to take part in interactive learning, economic development, and the chance to connect with various stakeholders who are eager to see the success of newcomers to the Greater Toronto Area. As one attendee stated, "[the conference] is not just about getting a job. It's about gaining knowledge and improving yourself to be a better person." This message serves to remind us how important it is to work collectively to ensure the continued success of newcomers in Canada, from pre-arrival to post-arrival.
Of the hundreds of people in attendance, dozens were established immigrants, settlement and employment agencies, entrepreneurs, and employers. Everyone had valuable information to share, including how to navigate the job market, the importance of networking, understanding the labour market in Ontario and job search strategies that could put these newcomers ahead of their competition. It was inspiring to witness so many new immigrants receive this advice with open arms and take advantage of events like the IEP Conference in order to reach their goals. Next Stop Canada hopes to attend next year's event to continue promoting our services to newcomers in Toronto!
Community Connections: Collaborating with Partners at the Toronto Career and Settlement Fair
The annual "Toronto Career and Settlement Fair", a full day event, hosted by Newcomers Canada, took place at the Metro Toronto Convention Centre this year on April 7th. Next Stop Canada had the honour to attend this event, where over 2000 newcomers were in attendance. The event aims to improve job mobility amongst internationally trained workers in Canada. Skilled immigrants from various backgrounds connected with dozens of in-Canada settlement and employment services, as well as employers.
The YMCA of Greater Toronto was amongst one of those organizations, with staff members from the Employment and Community unit attending the event to provide settlement and employment information, and to promote YMCA Employment and Immigrant services. As a member of Immigrant Services, Next Stop Canada participated in the event to promote the YMCA of GTA's immigrant services as a whole. Although many of the services were intended for post-arrival newcomers, it was a great opportunity for us to meet community partners and develop collaboration opportunities.
For example, we were able to build a connection with representatives from Moncton, New Brunswick, a destination city for many Next Stop Canada clients immigrating under the Atlantic Immigration Pilot Program (AIPP). Moreover, it was a pleasure to meet with pre-arrival clients, who had accessed the Next Stop Canada platform, who were now in Canada. They were sure to express their gratitude for our helpful services and events like the "Toronto Career and Settlement Fair," which are essential for newcomers to be able to thrive in Canada.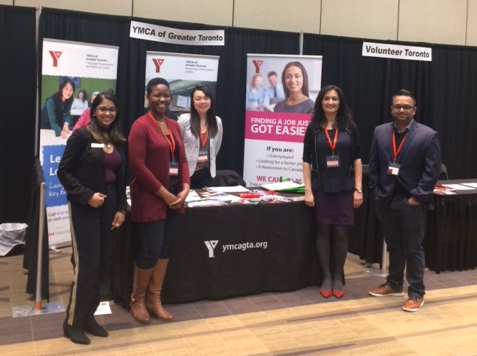 Staff members from YMCA's Immigrants Services, including Next Stop Canada, at the annual Toronto Career and Settlement Fair.
Out and About: Newcomers Learn About YMCA's Pre-arrival Services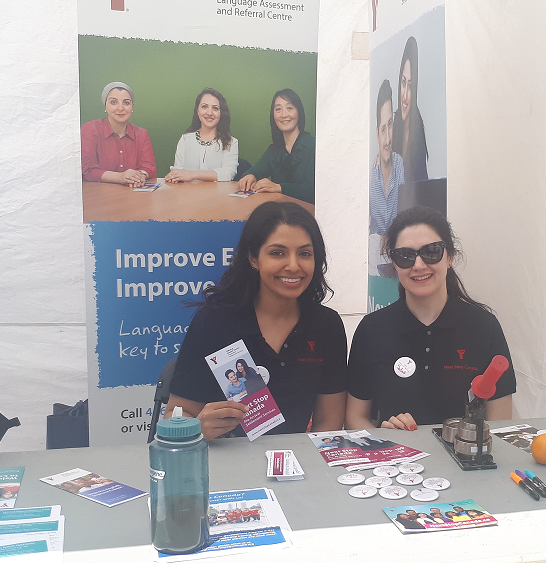 Next Stop Canada staff promote pre-arrival services to immigrants, service providers and members of the public at this year's Toronto Newcomer Day.
As a part of the YMCA of Greater Toronto's Immigrant Services, Next Stop Canada had the honour to be a part of the fourth annual Toronto Newcomer Day, which was hosted on May 29th at Nathan Phillips Square. Mayor John Tory first proclaimed this day in 2015 to officially welcome newcomers to the city, giving them information about different services and how to access them. Moreover, it's a day to celebrate the contributions newcomers make to the city and why Toronto is considered one of the best places for immigrants to live in. This one-day event included stage performances that reflected the multiculturalism of Toronto, an information fair with over 50 exhibitors on display and other interactive activities.
As participants at this event, Next Stop Canada was able to spread the word about our services to various people, including newcomers with family members in their home countries who are planning to immigrate to Canada soon. We also had the opportunity to connect with various service providers across the city who were eager to learn more about our services and ways to collaborate for the betterment of newcomers in the city. Many participants, newcomers and service providers alike, were surprised to learn that such services exist, which is why it's so important to continue making connections with community members for the growth of our services.
Saint John Newcomers Centre (SJNC)

The Saint John Newcomers Centre (SJNC) is a non-profit organization that helps newcomers get settled in the Greater Saint John area regardless of their immigration status. Located in the central business district, the Newcomers Centre is easily accessible by public transport and is within walking distance to all government offices, banks, and shopping areas. All the Newcomer Centre staff are first-generation immigrants from all corners of the world and have lived the newcomer experience.
One of those staff members is William Tarr, the Atlantic Immigration Pilot Project (AIPP) Officer. Partnering with Next Stop Canada, William and his team assist our AIPP clients to make a smooth transition to their new lives in Saint John, New Brunswick, a welcoming city that is family orientated with beautiful sceneries to boast. Falling in love with the city, at first sight, newcomers to the city appreciate everything it has to offer, including lower costs of living, a peaceful atmosphere, and prospects of owning properties in the future. When meeting clients for orientation, William is always amazed by the level of education and wealth of experience they possess. He says these demographical changes will have a profound impact on population growth in the region, while also strengthening the economy.
William has also noticed that AIPP newcomers easily integrate into the community and connect with local people as well as folks from their ethnic culture group almost immediately upon arrival. He attributes this to instant job placement for the principal applicant, which guarantees an income for them. Additionally, immediate family members are permitted to accompany the principal applicant. This gives them a better sense of assurance, and as a result, they require very limited settlement support. Nonetheless, the Newcomers Centre continues to play a crucial role in the success of these immigrants and further support will allow them to thrive in the future.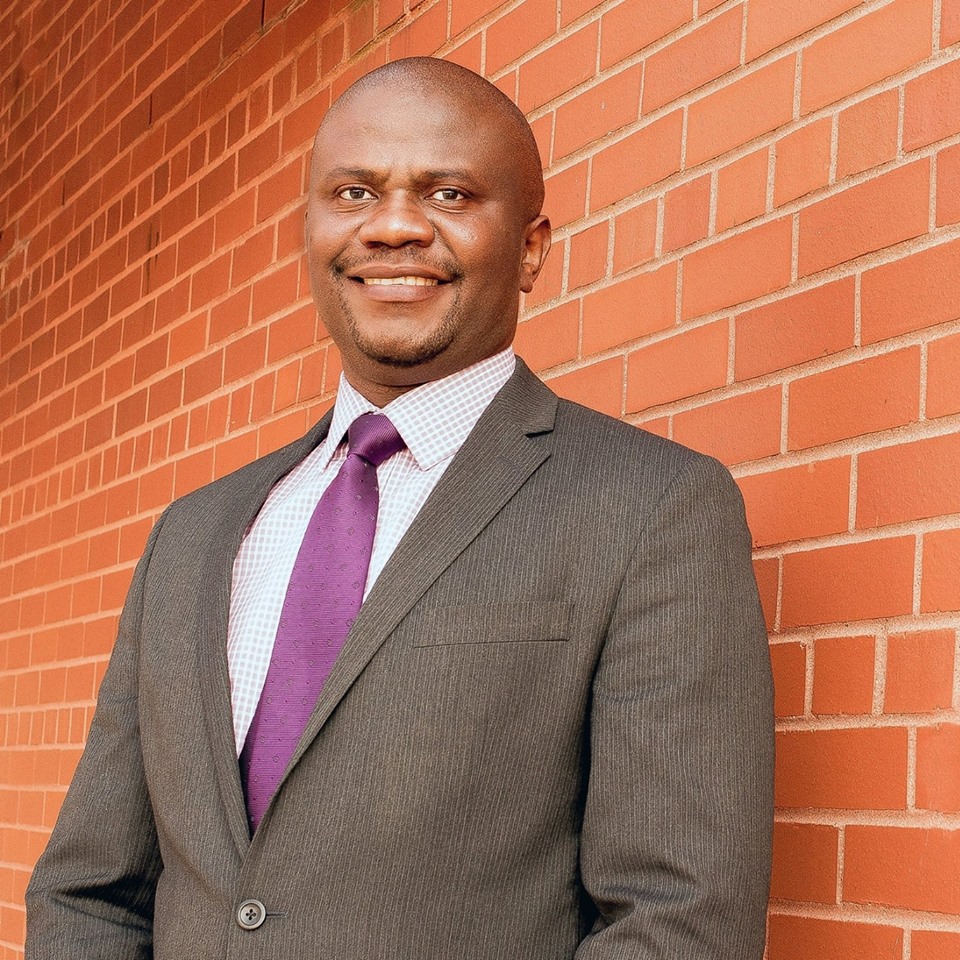 Connect, Like and Follow Us on Social Media!
Are you on social media? Join Next Stop Canada on our social media platforms! These pages allow us to connect with community organizations, potential clients, and local residents. Our posts include program updates, relevant events, and fun facts about Canada. Followers can connect with Next Stop Canada for news and updates about employment, networking and educational opportunities across Canada.
Follow us at www.twitter.com/nextstopca
Like us at www.facebook.com/nextstopcanada
Follow us at www.linkedin.com/company/next-stop-canada